Power Your Prayers With Faith Like This
"Then Elisha said, Hear the word of the LORD… Tomorrow about this time, shall a measure of fine flour be sold for a shekel, and two measures of barley for a shekel, in the gate of Samaria. Then a senior adviser of the king answered the man of God, and said, Even if the LORD would make windows in heaven, how can this thing be? And Elisha said, you shall see it with your eyes, but shall not eat of it."(2Kings 7:1-2)
---
"Now faith is the substance of things hoped for, the evidence of things not seen. For with it the elders obtained a good report." (Hebrews 11:1-2)
---
"Their Redeemer is strong; the LORD of hosts is His name: He shall thoroughly plead their case, that he may give rest to their home."(Jeremiah 50:34)
---
What do you do when you are afraid of happenings in your marriage? What do you do when your husband is turning away the more even as you pray harder? What do you do when others are having testimonies and you are not seeing any progress in your husband and marriage?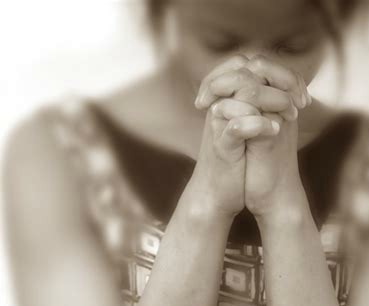 ---
Hi Precious Daughter of God,
I greet you in the name of our Lord and Savior, Jesus Christ.
First, I apologize for the unanswered emails with me. I will soon get to them and answer those that really require replies. If you just updated me, I will merely note it for further praying and counsel. It is well with you.
As expected, this BBI is another amazing progress going by the deluge of testimonies I receive daily. Also, in my meditations, I continue to see changing husbands and reconciling homes. I am filled with the joy of greater expectations still coming from this BBI 7.
I have also received and responded to a few reports of desperation and confusion.
I want to show you something today to help you access the miraculous help of God in changing the heart of your husband. So, please, come with me.
Our help is provided by God in prayer of faith. Each one of us is given a measure of faith at salvation. This faith is supposed to grow and keep us on top of circumstances of life.
So, faith is developed and grown as we read the scriptures or hear the Word of God. That's why I stay in constant touch with the scripture and fellowship.
As for me, my faith is expressed in my prayers and scriptural confessions daily. I want you to have this grace too which is given freely by God (see 1 Corinthians 12:31).
Faith is the money, currency (legal tender) of the kingdom of God where you belong. You transact kingdom business with this currency. With faith you can acquire anything you see in the spirit, just like you would do with money, if you are in a market or shop. The more money you have, the more things you can buy.
So, in this Kingdom, the more faith you have, the quicker you can appropriate the things you see in the Word of God or your spirit. Faith brings your things from the spirit to the physical. This is why we need more faith to get bigger jobs done.
But faith is not as hard as many people make it. In fact, it is just like any habit of life. Once you see what you need from the Word of God, take it personal and confess it regularly for yourself. Before long, you will be looking forward to it (that's hope) and be preparing to receive it (full-blown faith).
---
Beware, Your Mind May Mislead You!

In the same manner, fear, doubt and unbelief robs you and make you 'broke' so you can't get those things from the spirit to physical. That is why the whole of the scripture is summed up in faith: For you are saved by grace through faith... (Ephesians 2:8) But without faith it is impossible to please God: because anyone that comes to God must believe in Him, and that He is a rewarder of them that diligently seek Him. (Hebrews 11:6)

Do you remember Elijah in 2 Kings 7:1-2? That's the first scripture I quoted (up there) in this edition.

He said to the king, By this time tomorrow, wonders will happen in this land (Paraphrased by me). But an official who knows too much wondered how such a thing could happen with their woeful circumstances. And he said it to the hearing of God.

Also, in Numbers 14:28, the 10 spies considered the promise of God unworkable, and said so.

The promises of God in these circumstances were fulfilled. But the two sets of people here were not part of those that enjoyed them.

Please don't say your mind if it is against the Word of God you expect. What you call 'your mind' in this case is the voice of the devil. Kill that 'thought' by pleading the Blood of Jesus against it. Then tell God to help you believe Him in the face of the lies of the devil.

What do you do when you are afraid of happenings in your marriage? What do you do when your husband is turning away the more even as you pray harder? What do you do when others are having testimonies and you are not seeing any progress in your husband and marriage?

The scripture has a word for you here: Let us hold tight the profession of our faith without wavering; for He is faithful that promised (Heb 10:23).

Mary was once confronted with an unbelievable prophecy. Her mind couldn't take it. But she said what you should always say: Behold the handmaid of the Lord; let it be to me according to Your Word (Luke 1:38).

You may be hurting real bad from your husband's behavior and the bad deal you have in marriage. Many times, you weep until your eyes are sore.

Also, what you hear or read in the promises of God may not be in line with what is happening in your marriage.

Well, I will tell you there's so much happening about your matter now that you can't see. If you could see what those prayers have done, and doing, it will excite you to the point you won't pray much. You are NOT supposed to see it all before you believe. The problems you know now are already out in the open, and on their way out of your life for good. There's so much of your answers that are in 'pregnancy' or being birthed.

'The answer is taking too long in coming through', you say.

That means it also took long for your husband and marriage to get to this level. You know, to cut down a 10 year-old tree takes time and effort.

Continuous striking with prayers is the way to get the tree down. That's my experience which has never failed me.

I tell you this: our prayers will not cease. They will work for you in Jesus Name!

You shall succeed.

Osita.

email: confidential@marriednation.com

BBI 7: More Testimonies Coming!

The BBI 7 would end on the Friday, March 22nd, 2019. But this will be for those that started praying on Wednesday February 20. So many people started their BBI 7 many days later due to several reasons.

So, to give everyone same praying period of 31 days, their own date will depend on when they joined the BBI 7.

The final end date of BBI 7 for the last participant will be Monday, April 8, 2019. We here will pray on ceaselessly till that day.

If, your own date is earlier (perhaps March 22) and you feel like praying on with us till that day, you are welcome. Should you want to stop and revert to the approved prayers, it is also alright.

I cannot pray and fast in vain all these days (48 days in all). What I pray must happen.

God gave us these prayers for the restoration of your marriage. If you sent a sacrifice and committed to the prayers, expect some dramatic change in your marriage. God is faithful.

God bless you.
---
How To Send Us An Offering.
Are you led to sow your seed into our Ministry, or donate to us?

We appreciate your offerings and gifts of love if God has moved you to reach out to us.

Please CLICK HERE to complete the form and send your offering.

If you need further guidance, send me an email.

You are blessed.

Osita.

email: confidential@marriednation.com
---
---
---
Let's Meet On FaceBook.
Click here for our Facebook Page! And Like it!.
---