Pray This, Get Set For Your Miracle
"I will go ahead of you, and make the crooked places straight: I will break in pieces the gates of brass, and cut in pieces the bars of iron.(Isaiah 45:2)
---
"And at midnight Paul and Silas prayed, and sang praises unto God: and the prisoners heard them.
And suddenly there was a great earthquake, so that the foundations of the prison were shaken: and immediately all the doors were opened, and every one's bands were loosed." (Acts 16:25-26)
---
The BBI is a divine promise for the manifestation of prayer power to turn your husband around and heal your marriage. So, no matter what direction your husband is facing now, or how long and wrong he has been in immorality, cheating and separation, there is a power that's coming to help you in this BBI 6.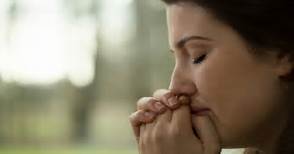 ---
Hi Beloved Daughter of God,
God loves you and want you to succeed in your marriage and be fulfilled in life.
I know that many of you can't wait to start the BBI 6 intensive prayer partnership, and to see the power of God shatter whatever the enemy has put up in your home. (If you don't know what the BBI is about read it up here)
I had an experience last night. The only way I can interpret what happened is to say that God wants you settled back to your marriage from this BBI 6 Intensive Prayers. He wants you to have Matthew 7:7 in your life.
Usually, I pray over the BBI Letter when everything is set before I release it to you. Originally, we had three prayers to fly with, along with the usual instructions.
So, I was praying and asking God to pull your spirits into the prayers and pull my own spirit to join yours in the prevailing prayers that will transform you, your husband and release fresh breath on your marriage.
Suddenly, God filled my heart with one more prayer for you, making four.
Then He added another one, this time a specialized prayer. He gave me this specialized prayer for those that will need it.
Now, let me tell you something about this specialized prayer. It is one very inspired prayer I had prayed for six women within one week. God asked me to add it to the other BBI 6 Prayers because there will be many wives who will need it for their husbands as well.
This specialized prayer is about those husbands who are trapped by the unclean spirit of porn, alcohol, smoke, drugs and addictions to other substances. Of course, it may not be needed by all, but there are certain husbands God would deliver by that prayer.
Therefore the total prayers that I was asked to give out in this BBI 6 are five in all.
Also, I have instructions to pray all the prayers for another seven days before I release them.
By this latest instruction, we shall not be starting the BBI 6 Prayers until next Tuesday, October 30, 2018.
I honestly believe that this adjustment is for your own good.
This is the first time, since the inception of the BBI, that I have been given such instructions to add more prayers and postpone the start date.
I know it will task me more by interceding for another seven intense days and re-writing / re-packaging of the BBI Letter. But I am confident that He who is behind these prayers will also deliver the expectations of all who will step into the prevailing prayers.
I usually pray with my team for 40 days before I release any BBI Prayers. Those 40 days are usually rigorous prayer bursts and deep meditation on the Word and Voice of God. Now, my God wants me to do more so that you can have excellent result.
I have started the intercession already as instructed.
I just took time off to inform you of the development. I think you should be in high spirits, if you are like me. I am expecting an explosion of miracle marriage restorations.
By the time I am through with this seven-days extra special intercession, we will meet in the spirit with the prayer of God in our mouths. I am eager to jump in to the BBI 6 prayers with you because I can almost feel and hear the outburst of the power of God reconciling many marriages and healing homes through the prayers.
Let me tell you. No one should miss the opportunity of praying and being prayed for at the BBI 6. Personally, I don't know of any other prayer season that is as concentrated and targeted. In the BBI, you have many of us here praying same thing for (and with) you for 21 days or more.
The BBI is a divine promise for the manifestation of prayer power to turn your husband around and heal your marriage. So, no matter what direction your husband is facing now, or how long and wrong he has been in immorality, cheating and separation, there is the superior power that's coming to help you in this BBI 6.
Your husband would turn and change when the voice of God hits him. Yes, it is the voice of God that will meet him as we pray. God knows how to speak to any creature to get them running. See what happened in Ezekiel 3:24
" Then the Spirit entered me, and set me on my feet, and spoke to me, and said to me, Go back and remain in your home.
I have an important prayer you should add to the prayers you are doing at the moment in preparation for your miracle through the BBI 6 Prayers.
The Prayer is to prepare you towards this BBI 6. As soon as we start the BBI 6, we will stick together and fly together… then you win. But you need the grace of God to be stable throughout BBI 6.
Here's the prayer for you. Please this is for only those who will be joining the BBI 6 on Tuesday October 30, 2018.
---
The Prayer.
"Father, in the Name of Jesus Christ, I release myself wholly to encounter your good hand for the healing, reconciliation and restoration of my marriage and family through BBI 6 prayer partnership. My heart is tuned to receive Your help, Your intervention and Your peace in my marriage and home.

Father, I need Your grace to get my husband back and my home restored. It is your grace that will help me in prayers for it is written in Psalms 119:116

"Uphold me according to your word, that I may live: and let me not be ashamed of my hope."

Therefore, Lord, purify me and cleanse me of all sins, errors and blemishes. Lord, You heard the Prayer of David when He cried to you on a certain day. Therefore, I pray, O God, the same prayer of David in Psalms 51:10

"Create in me a clean heart, O God; and renew a right spirit within me."

Help me in these prayers, empower my spirit and strengthen my body. I am determined to encounter and enjoy your faithfulness and your power in my own home.

I submit my reasons and my fears and my convictions to You, my God. What you say is the truth. What you say is what will happen and no one can win the Almighty. As in your proclamation in Psalms 68:1

"You shall arise and Your enemies shall scatter."

So, my God, I will pray the prayers of BBI 6 with my spirit, soul and body but I depend on You for the changes and the victory because Your Word said in 1Corintians 15:57

"But thanks be to God, which gives us the victory through our Lord Jesus Christ.

I will trust you, Lord, and depend on You. The noise of my enemies mean nothing, the language of my husband is false, the threat of their affair is not as strong as the wall of Jericho that collapsed when the people of God praised with one voice. That strange relationship shall also crumble as your people praise and pray against it in BBI 6.

I plead the Blood of Jesus Christ in my home and neighborhood. No monitoring spirit or spy demon shall hang around my home as I pray these BBI 6 prayers. Is it not written in Psalms 125:2 that

"As the mountains are round about Jerusalem, so the LORD is round about his people…"

My home is protected and shielded from evil spirits that distract or disturb from prayers. They shall not find a hiding place in any corner of my apartment or compound. The fire of God will be on duty to chase them away and keep them away in the name of Jesus!

er 30:17  God said concerning me in Jeremiah 30:17,

" I will restore health to you, and I will heal you of your wounds..."

Lord, heal my body of aches, pains, organ malfunctions, discomforts and irregular temperature. Whatever ailment that makes me uncomfortable to pray shall be silenced this time, and be healed during this holy time of prayers.

Make me healthy and sensitive in the night season and rekindle my interest in prayers. Take away boredom and weakness from me. My ears shall not hear bad news that will discourage me from the prayers. My heart shall be strong to start, continue and complete the BBI 6 prayers.

Keep my heart expectant and sensitive to hear your instructions and follow them.

Thank you, my Father, as I have prayed in the great Name of my Lord and Savior, Jesus Christ and received by faith according to your Words. AMEN!"
---
Going Back To My Intercessions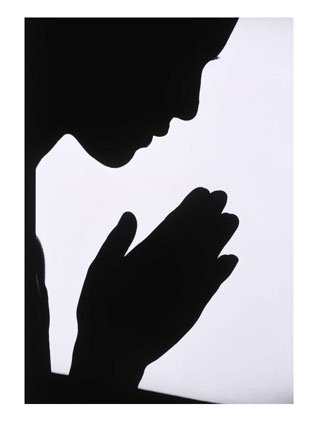 In a few days from now, I will send you another eZine to explain how you can send your seed-faith sacrifice and download the BBI Letter 6. So, just keep praying that prayer and checking your email inbox.

God is with you.

You shall succeed.

Osita.

email: confidential@marriednation.com
---
---
Let's Meet On FaceBook.
Click here for our Facebook Page! And Like it!.
---