Praying Until the Wonderful Happens!
"And He spoke in parable to them, that believers should always pray, and not to give up."

(Luke 18:1)

"But they that wait upon the LORD shall renew their strength; they shall mount up with wings as eagles; they shall run, and not be weary; and they shall walk, and not faint."

(Isaiah 40:31)
---
I am under a burden to pray until we crack your matter and chase away the devil and his cohorts from your marriage. Going by what God has done in many cases, I am confident that the few of you that are still waiting on God for your answer will NOT be disappointed.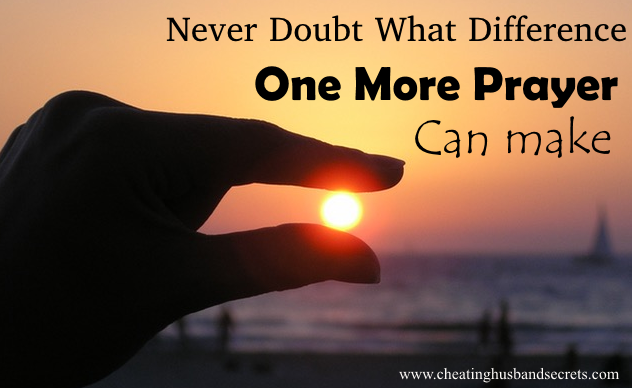 ---
Hi Beloved Daughter of God,
When we started the BBI 5 on June 27, I stated that we would end the prayer season on July 17, that is after the usual 21 days.
So, we have ended the BBI 5.
Or, let's put it this way: it ought to have ended
I have been on intercession for all of you that joined and I want to give God the glory for the amazing turnaround testimonies that many of you reported.
You could see some of the testimonies published down here. There are so many of them that can't be shown here in one edition. I may set up a Testimony Portal in the nearest future so that all the testimonies will be published instead of the very few we are constrained to show you.
Even with the wonderful results God has given us, there are some who have not been fully answered, though there may be some progress in their matter. There are also some who have not even seen anything throughout the duration of the prayers.
I know… I have been told by some of you and I have also perceived this frustration through the Spirit of God.
I know this is NOT what it should be. The prayers that have done so well for hopeless marriage cases cannot be silent for you.
As I was praying on Wednesday morning, I was told to continue the prayers until Tuesday, August 2nd 2018. This extension is basically for those who know they need extra prayer push.
This is why this BBI cannot end for me yet. So, I am still on the BBI prayers and fasting till that date. I have even changed my prayer location to a mountain to have maximum concentration.
You are free to join in the prayers, or stop. Even if you stop, I will still be praying the BBI 5 for you.
I will pray, and pray, and trust God to give you a miracle experience in your husband and marriage.
There must be the desired change for you. Please don't lose hope and don't give up on your marriage and what God can do.
---
Testimonies: God Saving Marriages.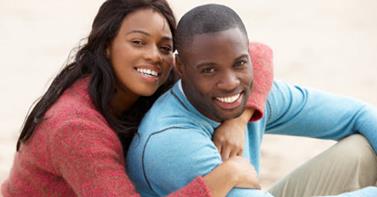 I am under a burden to pray until we crack your matter and chase away the devil and his cohorts from your marriage. Going by what God has done in many cases, I am confident that the few of you that are waiting on God will not be disappointed.
Hi Osita, God is truly amazing. He's still in the restoring and miracle business. My husband surprised me in church on Sunday. He sang for me. He and the Church secretly planned it. I didn't even know that he was in town. Mind you, he was in New York and we're in Florida. He gave a testimony when he didn't even want to testify. By the grace of God, my husband is home for good. Please continue to pray for us.
---
Good day Osita
I thank you very much for interceding with me. May the good Lord bless you for helping us. During the first week of the prayers you sent to me, my husband was able to make love without taking any booster. Within few days on same week, he gave me his bank card to control his finances.
I am looking for God's wisdom in controlling the finances. I am still looking forward for more changes in him and I'm hopeful that they will happen.
Thank you Osita for your words of encouragement.
---
Dear Osita
Osita, thank you so much for your prayer over our marriage. My husband has finally come back to me 100%. I have been praying every day and night and he told me yesterday that he don't want to see the other women any longer. He has seen what he had done and he will never do this to me ever again. I think he is serious. I trust God and I will continue to pray so God can change us more. Thank you so much.
I am grateful to the Lord for his mercy. Things are beginning to change in our marriage and home. The greatest change has started with me! I didn't realize how much I contributed to the situation. Yes and the Lord is working on my husband. He loves to be home and talks about how he is falling in love with me all over again. He also doesn't want to go out without me and we spend time together every morning after prayer talking and laughing.
There is still more ground to cover but the Lord be praised for the change thus far.
---
Hello Pastor, God is so good and amazing. He's still working on my husband and me. We've come a long way. I can see good changes. Even the way my husband talk is different. He's so loving, caring and attentive. Don't get me wrong, sometimes his past would come up but God taught us how to handle it.
The enemy would use his women from his prodigal life to message me and discourage me but God had already prepared me for that and taught me how to handle the situation. God is good. My husband and I are renewing our vows this December for our wedding anniversary. My husband came up with the idea. God is still in the restoring and miracle business. Please continue praying for us as I do the same for you. Have a blessed day.
---
Dear Osita
It's been more than a week since starting prayer for my husband . He called me and told me that we needed to be together again and that he was planning to complete his project abroad and return home. I'm speechless this came from nowhere but divine intervention.
Please continue praying with me.
Also please advise me on what to do or say when he calls me again. Should I just allow him to return home without any discussion?
---
Dear Osita, I want to give thanks to God. He has done it for me. I'm okay, all is well at home. My husband has truly ended the relationship with the strange woman. Last week, he took all the clothes that his girlfriend bought him and gave them away. He has changed a lot I can say he is the man that I got married too
---
Osita, I have some good report. The first impact of the prayers I would like to share is that it has changed some things in my life. Now, I don't just talk to my husband; I think first of what I want to say and how to say it in order to avoid being misunderstood.
Whenever my husband makes negative comments, I don't answer back unless I see the need to explain, rather, within me, I rebuke the evil spirits of resentment that may be at work. This is working for me.
My prayer life has changed. I have learnt to really trust God and believe that He hears me whenever I speak to Him and I am becoming more persistent and I have learnt to ignore some inner negative voices and to focus on God's Words.
Last Saturday morning, my husband woke me up to go for jogging with him. I was so shocked. This is normal for couples, you might think! But my husband does not go anywhere with me. So for him to wake me up for that, it was, and is a great testimony.
That Saturday was a rainy day. But my husband came to take me when the road became very bad for me to come home. If you knew my husband and how little he used to care about me, then you will see that God has really started working in him.
---
Pastor Osita, my husband is currently onboard with a 9 month contract.
Last week, my husband admitted everything he did and he asked for forgiveness. He deactivated his other Facebook account and broke up with the OTHER woman. He said we will start again with GOD in the center of our marriage. He is now starting to read his bible, I actually put 2 different versions of the Bibles in his bag before he left.
He said before he sleeps he reads his bible first and pray rather than chatting other women. I can feel that he is more sincere now in what he is saying. I know there's still a lot of challenges waiting for us but I am not afraid because GOD IS WITH US and I pray that The Holy Spirit continue to intervene in my husband's life and also praying for his complete healing from the disease of Cheating and lying.
Osita, thank you that GOD sent you to rescue wives that in help with their broken and challenged marriages. I would love to read more emails from you specially verses and prayers that I could use everyday. May GOD continue to bless you and your team. You helped me a lot. ☺️
---
---
Your Testimony Has To Happen.
The prayers are divine. They are the tools God will use to change your situation. And God is able. I am under a burden to pray until we crack your matter and chase away the devil and his cohorts from your marriage. Going by what God has done in many cases, I am confident that the few of you that are waiting on God will not be disappointed.

God will help us.

You shall succeed.

Osita.

email: confidential@marriednation.com
---
---
Let's Meet On FaceBook.
Click here for our Facebook Page! And Like it!.
---