It's Time For Your Husband To Change And Come Back To You
"I will go ahead of you, and make the crooked places straight: I will break in pieces the gates of brass, and cut in pieces the bars of iron.(Isaiah 45:2)
---
"And at midnight Paul and Silas prayed, and sang praises unto God: and the prisoners heard them.
And suddenly there was a great earthquake, so that the foundations of the prison were shaken: and immediately all the doors were opened, and every one's bands were loosed." (Acts 16:25-26)
---
You see, prayers, right prayers, can change anything. The Word of God is a bundle of God's Will, His Spirit and His Power. When God wants a change anywhere, He sends His Word. That's what He gave us in the BBI 6. Great miracles shall happen to draw husbands home and restore marriages.
---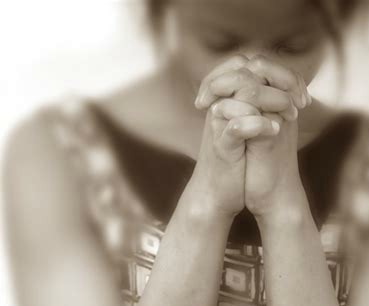 Hi Beloved Daughter of God,
By midnight Monday, we shall start the BBI 6 and your marriage will start turning the right way.
As you know, the BBI is an intense prayer partnership season when we will be praying same prayers with (and for) you.
We shall be praying for husbands who strayed, been distracted or hijacked by some strange woman who won't let him come back to you and your marriage. But they will see signs from God that will make that affair end suddenly.
We shall also be praying against spiritual and physical manipulators, their agents and sponsors of marriage problems. They will regret their activities against your home. This time they will leave your marriage alone.
Then we shall be praying for the revival and restoration of true love, commitment and peace to troubled or separated marriages. Every one who joins the BBI properly will have her own prayer schedule here with us throughout the BBI 6 season.
You see, prayers, right prayers, can change anything. The Word of God is a bundle of God's Will, His Spirit and His Power. When God wants a change anywhere, He sends His Word. That's what we have in the BBI.
When you pray the Word of God, you shoot the power of God from your mouth. So the prayers are not just powerful but they are the POWER!
At this BBI, we will be raising the banner to higher levels as we pray every prayer together in partnership, using the same words, at the same time.
Did you not hear Jesus say in Matthew 18:19:
"Again I say unto you, that if two of you shall agree on earth as persisting in anything that they shall ask, it shall be done for them of my Father which is in heaven."
We are far more than two people praying for your marriage reconciliation and healing.
The prayers we shall be flying with in the BBI 6 are titled:
1.Break the Spiritual And Physical Bond Between Your Husband And The Strange Woman.
2.Praying For God To Change Your Husband to Love God.
3.Pray To Deliver Your Husband From Misleading Friends And Groups.
4.Prayer For The Revival Of His Love For You and Commitment To Your Marriage.
5.Deliverance Prayer Against Addictions And Substance Control.
As usual, all prayers are fully developed. Just read-pray them and repeat... and repeat... keep praying them as stated in the BBI Letter 6.
The fifth prayer is the specialized prayer I mentioned earlier. It is only for those who know that their husband is addicted to 'something' and trapped in that destructive habit. Any addiction to anything could be it.
Please pray specifically to dismiss the unclean spirits of addiction and habits from your husband. So, when you pray, mention the substance by name. For example, if he is addicted to alcohol (call it the spirit of alcohol) if it cocaine (it is the spirit of cocaine) or sex addiction call it the spirit of sex addiction. I hope you understand.
The rest of the instructions are in the BBI Letter 6. When you download your copy, read it up.
Here is a very important announcement: If you will not pray the prayers, or if you truly do not believe it will make a difference in your marriage, don't bother. These prayers are for those who believe and have real expectations for their husband's supernatural change. They will work for all who believe and pray according to instructions.
---
Get Your BBI 6 Prayers.
---
Please, if the payment process delays, or has some issues, be patient and try again. It is a thorough payment processor. Sometimes it seeks the authorization of your bank or the card issuer before your payment is processed.

But if are not attended to (very unlikely), please let me know what happened or the issues involved. You may send me an email or a WhatsApp chat (+2348114581723).

Ok, you may start from the link below. When the page opens, READ the instructions carefully so that we will be in agreement on the prayers. This is a covenant prayer of agreement, so don't do it any other way.

To get the BBI Letter 6, just click HERE and go through to the Payment Page. The seed-faith amount is your decision and it is tied to your desire in these prayers.

God is with you.

You shall succeed.

Osita.

email: confidential@marriednation.com
---
---
Let's Meet On FaceBook.
Click here for our Facebook Page! And Like it!.
---