Your Prayers For Your Marriage Restoration Is Working!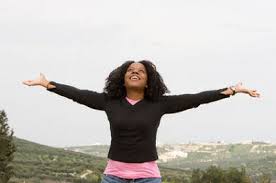 Luk 10:18: Jesus said unto her, "I am the resurrection, and the life: he that believes in me, though he were dead, yet shall he live."
---
Psalms 47:8: "God reigns over the nations."
---
For all the women who are celebrating answered prayers from the BBI and the Approved Prayers, please find time to give God the glory. He is worthy. I will be giving praise to God on your behalf here as well.
---
Hi Precious Daughter of God,
God loves you and wants you happy and fulfilled.
He will prove to you that He is indeed the Almighty who does all the wonders you hear about. He will demonstrate His power in your marriage to the amazement of those who know your story.
The BBI 8 Intense Prayer Season have officially ended yesterday. We started this prayer journey on July 22. It was supposed to end on August 20 but was divinely extended to Friday, September 6.
I am happy to say that God has been faithful all the way. There was no day without testimonies... just as He said. When He says something, it is done. Nothing can stop God's Will. Have you not read from the scriptures in Proverbs 19:21:"There are many devices in a man's heart; nevertheless the counsel of the LORD shall stand."
God has already glorified His name among many of us as He said. I read some testimonies that came into my mail yesterday and I couldn't hold back my tears of joy. God never forgets His Word indeed.
Since the second week of BBI 8, testimonies of amazing reports have been flowing into our inbox. You will also read them here soon.
So, if you truly prayed the BBI 8 with all of us, your marriage is before God for refreshing. Though the BBI 8 Intense Partnership Prayer Season has ended, the real whirlwind of changes in your marriage has now begun.
Never accept that you were not answered in the BBI 8 prayers. Something pleasant is cooking for your home.
We are insisting on prayer manifestation in the physical for all through our BBI Enforcement Declarations which started this morning. The Declarations is being conducted by my team and I only on your behalf. I hear the sound of abundance of rain.
God has the power to do all things at any time.
But I think the reason why people don't believe God is because they've not had personal encounter with Him. They don't know what He said concerning them and their issues. Even when they know, they also want to know when and how. God usually keep those components to Himself. What He usually shows us is the final picture.
We know the Will of God for your marriage. That's why we are praying this deep for the restoration.
God starts His work for us as soon as we start praying. But it is a partnership work. We are supposed to follow God as He works for us.
The problem is that many of us don't see God at all though He is with us all the while. We regard His moves too slow or too small. We want quick big fixes… we are in a hurry to get full physical restoration because we have suffered. However, God cannot be hurried or stampeded.
We also think we know exactly how God should do things for us! So, we expect God to start with our best idea. But God knows and sees better than us. How can we direct God if we truly want Him to intervene?
For all the women who are celebrating answered prayers from the BBI and the Approved Prayers, please find time to give God the glory. He is worthy. I will be giving praise to God on your behalf here as well.
You may send the testimonies to me but send God the glory. He is the doer of the work.
And for the rest of us who prayed the BBI 8… and are expectant…
God is working on your case. He has not forgotten you. It will be clear to you soon.
If you have seen any change, no matter how slight, God is at work. That's the evidence.
If you have had some revelation, known something about your husband or marriage that you didn't know before, that shows God is at work. He is the one that reveals hidden things so that you could pinpoint them in prayers.
Recently, while praying for two women, I heard in my spirit: "Whoever conceals their sins does not prosper, but the one who confesses and renounces them finds mercy." (Proverbs 28:13). I told them to do a soul search and confess whatever to God in prayers (See Joshua 7:11 – 13). However, they later mentioned the issues to me and we prayed. God showed up for them; I read their testimony yesterday.
The power of God is close to all who have called upon Him. He is faithful.
Your time of recovery is here!
You shall succeed!
Osita.
Approved Prayers Continue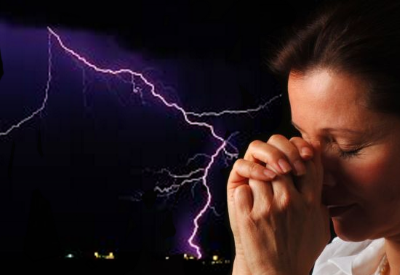 You may resume your approved prayers for the next 14 days. If, however, they are up for review, send me the request.
To review the approved prayers, send me five choice prayers (the numbers only) you desire to see happen in your home from the prayer eBook (Deliverance Prayers That Win Back The Cheating Husband). I will meditate on them and approve certain prayers for us to continue praying.
Your testimony shall not be missing.
I am with you till you succeed.
Osita.
Let's Meet On FaceBook.
Click here for our Facebook Page! And Like it!.
---