We Have Developed The Prayer Points
---
Isaiah 34:16 "Look in the scroll of the LORD and read: None of these will be missing, not one will lack her mate. For it is his mouth that has given the order, and his Spirit will gather them together."
---
Habakkuk 2:2"And the LORD answered me, and said, Write the vision, and make it plain upon tables, that he may run that readeth it."
---
Many women, through our active Prayer Ministry, have also believed and have had their prayers transform their husbands and recover their marriages even when there was no hope.
I want you to join that group of happy and grateful women who are enjoying their homes too.
Hi Precious Daughter of God,
I am delighted to be writing you this post.
I have been extremely busy at the Prayer Retreat... praying and meditating over the eBooks we have been putting together since January.
Finally, I am glad to announce, the eBooks are ready to be released. It is a promise fulfilled and a weight off my mind.
I shall be announcing where and how you can get access to your own copies later.
However, in this post, I feel it is important to inform you of what you shall be getting.
The main Prayer eBook (Deliverance Prayers That Win Back The cheating Husband) has 77 Prayer points. Many of you already have that eBook.
In that highly acclaimed prayer eBook, many of the prayer points are about one or two sentences long. They are supposed to be developed (expanded) when you pray them.
But some women didn't know what to do to expand the prayers. So, the prayers lacked completeness when they prayed them.
I have tried to help many develop these prayer points but more and more people kept asking for the prayers to be expanded or developed for them. I couldn't cope attending to people individually as there are 77 Prayer Points to expand.
So, I had to start this new prayer project: pray, record and transcribe. It was a huge task as you will see when you order and download the eBooks.
Aside from the praying and recording which I did privately, my Associates and some other workers were engaged to package them nicely.
Though the developed prayers and some other eBooks have been ready since March 2022, I had to seek God's face before the release.
Prayer changes people and situations according to God's will. It doesn't matter the tricks enemy manipulating things around you or how bad the mind of your husband has been twisted. When we release the Power of God through prayers, the Spirit of God permeates the innermost parts of man to clean lust and rebuild sense.
Here's what God said:
Hebrews 4:12 "For the word of God is quick, and powerful, and sharper than any twoedged sword, piercing even to the dividing asunder of soul and spirit, and of the joints and marrow, and is a discerner of the thoughts and intents of the heart."
Ezekiel 36:26-27 "A new heart also will I give you, and a new spirit will I put within you: and I will take away the stony heart out of your flesh, and I will give you an heart of flesh. And I will put my spirit within you, and cause you to walk in my statutes, and ye shall keep my judgments, and do them."
God guaranteed the performance of prayers throughout the scriptures. The power of God, released through sufficient prayers is unquestionable and can change anybody and any situation.
There is no such thing as powerless prayers. If you think there is, then it should be rightly called 'wishes'. Wishes don't always come true but there is abundant infallible authority to make every right prayer (from your mouth) work for you.
Many women, through our Prayer Ministry, have also believed and have had their prayers transform their husbands and recover their marriages miraculously.
I want you to join that group of happy and grateful women who are enjoying their homes.
The answers you get from the power of these prayers are my own joy of fulfillment too.
I am fully confident that if you are committed to the prayers as instructed, with patience, you will have your desires fully met (Hebrews 12:1b).
Then, you can also spread the good report to others and Jesus will be glorified.
---
Here's How To Get The eBooks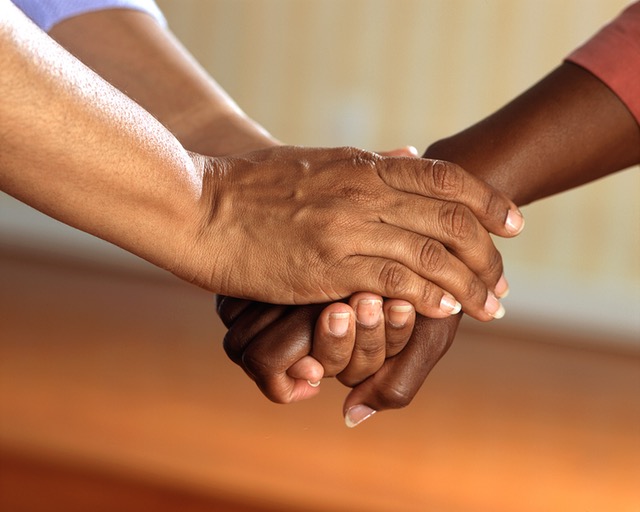 I have mentioned earlier that the new eBooks (developed from "Deliverance Prayers That Win Back The Cheating Husband") are in five volumes (parts). Though there are some hot instructional eBooks that are free to download, the expanded prayers are to be purchased at USD 14.70 each.
If you need the developed prayers, you will have to purchase them. You may purchase any of the volumes or all of them as you require. We are offering them at an introductory price. In a short while, we will offer them to the general public for a reviewed price. So, this is your best opportunity to get them as my prayer partner.
Let me emphasize here again. If you can pray satisfactorily from the "Deliverance Prayers That Win Back The Cheating Husband" as they are, it may not be necessary to purchase these volumes. But if you need help to pray the prayer points, then the new volumes are what you need.
We also have some free resources which you can download at no cost whatsoever. The free guides are packed with very helpful tips and directions on how to pray... with some more sample prayers as well.
Please CLICK HERE TO SEE THE EBOOKS released today. You may purchase them through our webpage and have them download immediately on your system.
We have not fully set up the PayPal Checkout but you may use this PayPal (21daysleap@gmail.com) and we will send you your eBook link later. It is owned by Hillbeam Solutions.
If you use the PayPal, please send me a mail with Subject: EBOOK PURCHASE. Remember to inform me which eBook you paid for so that we send you the correct link.
God is with you!
I know you shall surely succeed.
Osita.
email: confidential@marriednation.com website: https://www.marriednation.com
---
Are You Moved To Support Us?
Our Mandate in this Ministry is to be a blessing to your life and home through the ministration of right prayers.
Is God urging you to be a blessing to this Ministry too? Are you moved to support us to continue to reach and serve more homes?
If you want to send us a Donation,Click here and complete the form.
If you prefer to use the PayPal Account, please let me know.
Also, if you have any specific idea which may help us add value and satisfy the thousands that seek what we are called to do, please reach out to us.
God bless you.
Let's Meet On FaceBook.
Click here for our Facebook Page! And Like it!.
---
---