How To Remove The Barriers To Your Husband's Return
---
2 Peter 1:19"We also have the message of the prophets, which has been confirmed beyond doubt. And you will do well to pay attention to this message, as to a lamp shining in a dark place, until the day dawns and the morning star rises in your hearts."
---
Jeremiah 32:27"Behold, I am the LORD, the God of all flesh. Is anything too difficult for Me?"
---
But the devil knows this and he sets up people and situations to distract and weaken you in prayers. He may show you a picture or make you hear some depressing things about your husband. Or you 'stumbled' on something demoralizing on his phone?

Hi Precious Daughter of God,
I'm sure you already know that I believe so much in the superior power of God for marriage restoration.
What you should know, too, is that the Word of God is the real authority behind the prayers we pray. So, our audacity is in the Word of God. God's Word can NEVER fail!
If you know God, you should also know what He said concerning you. That is why we splash our messages, counsel and prayers with the Word of God from the Bible. If you skip the written Word of God in your desire for His intervention, you are being unfair to yourself.
But if you read and meditate on the Word of God as shown you, what you are desiring and praying for (if you are praying indeed) is a done deal!
It doesn't matter what your situation looks like now, if you keep praying and doing the Word, you will definitely see a change. That is a guarantee.
But the devil knows this and he sets up people and situations to distract and weaken you in prayers. He may show you a picture or make you hear some depressing things about your husband. Or you 'stumbled' on something demoralizing on his phone?
How does such 'discovery' make you feel when you want to pray that night?
You see what I mean?
Anyways, quite a number of women here are strong in prayers, no matter what they see or hear about their husband. They know that the day of their sudden victory is close by.
---
God's Part In This Restoration Is Guaranteed

There is something else you will have to add to prayers to make your miracle complete.
Surprised? I will explain.
You see, prayer is supernatural. So, when you pray, the answer starts from the spiritual and flows to the physical. You may not see the changes that occur in the spirit until it shows up physically. That's why some of you still don't know that your case is always changing for the better as we pray.
So, we (you and me) pray together, things start to look up for you. We slow down, things stop moving. Then you act or speak negatively, things go down again. Can you see it? It is like a graph isn't it?
So, exercise faith and patience in the God's Word when you pray. God has said Therefore I tell you, whatever you ask for in prayer, believe that you have received it, and it will be yours. (Mark 11:24).
This is the confidence we have in approaching God: that if we ask anything according to his will, he hears us. And since we know he hears us when we make our requests, we also know that he will give us what we ask for. (1 John 5:14-15).
God expects us to trust Him to fulfill His Word concerning us. …My word that proceeds from My mouth will not return to Me empty, but it will accomplish what I please, and it will prosper where I send it.…(Isaiah 55:11)
That should help your faith if you are a Christian and you know who God is.
---
The Barriers That Stop Some Husbands From Uniting With Their Wives

As you pray, things change in the direction of your prayers, whether you see anything or not. Believe this and act it PLEASE. That is what is called FAITH. Even when you see the slightest good change in your husband, you should start working on your attitudes, gestures and language.
Regrettably, some wives actually put some barriers that restrain their husband from fully changing or returning to them.
I hear some tell me things like:
• I can't bring myself to trust him again.
• Until he confesses his cheating to me, I...
• He has completely changed to a beast.
• I can't bring myself to be intimate with him.
• I'm afraid I might lose him again.
There is nothing wrong in telling me how you feel so that I guide you properly. But it also means you expected a perfect husband back. Your husband will need some emotional healing and comfort as he return. And you are his nurse!
It means you should expect your husband to come home, or change, SUDDENLY. As he is NOW. Just like the prodigal son.
You remember the prodigal son was met halfway by his father? (See Luke 15:20) You will have to meet your husband halfway too. You will then start the second part of your life together, growing and nurturing your marriage.
Be Ready For Full Reconciliation With Your Husband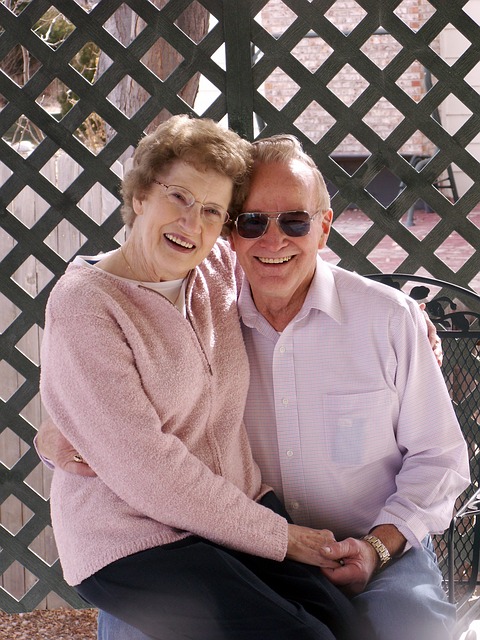 When you start praying for your husband, remove all the barriers that may make you resent him when he returns. If he were physically ill or hospitalized would you resent him? It is the same thing… he is ill, though not physically.
Welcome, or receive, him without conditions. And when he changes a little, celebrate it and give thanks to God.
Make him comfortable. This is not the time to remind him of his immoral ways or the effect of his cheating on you. If you keep praying for full healing of his mind, he will come around to love you beyond your wildest expectation.
That's how God does His wonders.
In John 11:39 before Jesus called Lazarus out of the grave, he asked them to remove the stone that would have hindered his return to his family.
God is asking you to pull down your accusations, your anger, and your planned revenge whether you think it in your mind or you say it publicly.
Do you know why you are reading this counsel today?
It is because your time for marriage restoration is close by. Be ready in spirit, mind and body.
As your time of visitation comes close, pray more, sow more, and love more.
My prayer for you is for the grace of God to be given you so that your mind would be healed of all the hurting and disappointment. You will receive the peace of God to keep you stable and to help your changed or changing husband.
What all this mean is that the prayers and the Word of God should be changing you as it is reforming your husband. Your marriage will be refreshed and you will join all those women to share your wonderful testimony.
God is with you!
You shall succeed.
Osita.
email: confidential@marriednation.com website: https://www.marriednation.com
Are You Moved To Support Us?
Our Mandate in this Ministry is to bring glory to God, be a blessing to your life and home through the ministration of right prayers.
Is God urging you to be a blessing to this Ministry too? Are you moved to support us to continue to reach and serve more homes?
If you want to send us a Donation,Click here and complete the form.
Also, if you have any specific idea which may help us add value and satisfy the thousands that seek what we are called to do, please reach out to us.
God bless you.
Let's Meet On FaceBook.
Click here for our Facebook Page! And Like it!.
---
---