Prayer Training Gift For You
---
Isaiah 58: 11 "The LORD will guide you always; He will satisfy your needs in a sun-scorched land and will strengthen your frame. You will be like a well-watered garden, like a spring whose waters never fail."
---
Psalm 144:1"Blessed be the Lord, my rock, who trains my hands for war, and my fingers for battle"
---
I have led thousands to enjoy answered prayers, particularly when it has to do with marriage and family life. I want to help you to know what prayer is all about… and how to do it acceptably. It's time for you to experience what answered prayers feel like. This training is free, a gift to you. Just complete the form, and submit, to register and participate. All you need is the time and commitment to follow through.
---
Hi Precious Daughter of God.
It's no longer news that we are in a new year, 2023. The year is already racing. This year will do you good. Your story in marriage, your home, and life will certainly turn for the best in Jesus Name!
So, I pray for a spectacularly happy and exciting 2023 for your marriage and home.
I could have written this post earlier as everyone sends their New Year messages on the first few days of the year but I was in a retreat on New Year Day. More over, this is NOT a new year wish.
I needed to put things together to help you enjoy this year. So, I was immersed in the issues that have to do with my passion for you – that is, your Marriage Restoration.
Perhaps you need to know that I get a lot of mails daily with new issues on marriages, and known issues with new twists. Some other issues like health (spiritual, emotional and medical) or other survival issues get into the fray as well. I just have to be in prayer and meditation to attend to you as the challenges arise. God has been faithful.
Oh, before I continue, I wish to mention that we had a very successful Fire Prayers Blast last year. God must be praised for all the change of stories for so many women. I would still publish some of the heavy interventions (testimonies) of God from that Program sometime.
And, as a result of the testimonies shared elsewhere by many of the satisfied women, we got a lot of sign-ups to our Prayers.
---
No One Should Be Left Behind
Then the whole congregation of Israel assembled at Shiloh and set up the Tent of Meeting there. And though the land was subdued before them, there were still seven tribes of Israel who had not yet received their inheritance. (Joshua 18:1-2)
Please read the above scripture again... this time, take it slow on the last sentence.
That is why we cannot stop praying. There are some women who have not received their answers from the prayers. As I mentioned earlier, many new women are joining this Prayer Partnership daily. They also need to be attended to.
A few Fire Prayer Programs have been scheduled for this year but we need to train you for right praying before we step into them. You need to receive what you pray. Your testimony will give God the glory and encourage others.
We have prepared a Prayer Training, called Prayer Sense, which will be offered to anyone who is interested. It shall be free to register and participate. The training will be for seven days.
If you need help to pray properly, and receive the answers, you should take this training. It's time for you to experience what answered prayers feel like. I repeat, we will not require you to pay to register and participate. All you need is the time and commitment to follow through.
It doesn't matter whether you have been around with us, praying, or just joined. Everyone can be part of the training, you will just have to register… for free. Just complete this Google form here., and you are in.
---
Time To Connect All The Dots... And Win!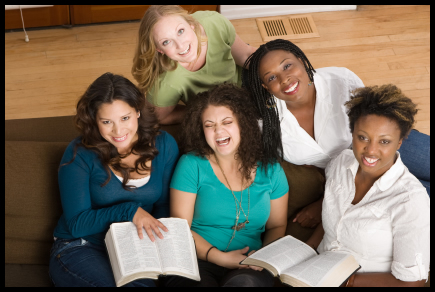 Every one of you deserves to receive answers from God as quickly as you pray! That's the Word, the promise, of God.

Prayer failure is NOT from God. Something else is at work.

That's why we need to find what it is that's blocking answers to prayers or keeping people from praying correctly… and eliminate it.

If it's the devil at work, it's so easy to deal with. The Blood of Jesus and the Word will release you from their manipulation when engaged sufficiently: (And they overcame him by the blood of the Lamb, and by the word of their testimony. Revelation 12:11)

If it's self (that's YOU) it is also easy to purge, if you are not playing curious games! Even if you are unsure of what you are doing, when you pray right, the Holy Spirit will expose yourself to you. And you will just do what He says if you are really interested in getting results.

But wait…

Are you filled with the Holy Spirit? Do you need help to receive Him and have Him work with you? If the Holy Spirit is not in full operation in you, you will miss out on the secrets of God (The meek will He guide in justice; And the meek will He teach his way. Psalm 25:9)

I feel it in my heart that there is something hindering you from praying and receiving. Take note of this, praying and receiving. If you pray correctly, you shall receive. Check it anywhere in the scriptures, praying and receiving answers usually go together. Praying, and not receiving, is torture. God does not torture His own.

Answered prayer means you get what you need when you pray (see Mark 11:24).

I have led thousands to enjoy answered prayers, particularly when it has to do with marriage and family life. I want to help you to know what prayer is all about… and how to do it acceptably.

We are offering a free prayer training we call Prayer Sense to everyone in our list who is interested. If you received this eZine in your email, then you are in our list and are good to go.

The training will be for seven days. As soon as we collate the registration from Google form here. We shall announce take-off date and the means of delivery. Remember, this is free to join unless you want to send us an offering.

I have the passion to see as many women as possible recover their husbands from the grip of the devil and the strange woman, and enjoy uninterrupted happy married life.

I repeat, this training is going to be free for all in our list here. All you have to do is complete the Google form here. and we will register you. If you are not registered as at the day we start, you may not get some part of the training.

It is a training arrangement to help you pray and receive desired answers. I will NOT be praying with individuals in this training. I will certainly continue to pray with you on approved prayers and the Fire Prayers Program when it starts. But in this training, you will use your new knowledge to pray any prayer and succeed.

You shall succeed.

Osita.
---
Are You Moved To Support Us?
Is God urging you to be a blessing to this Ministry too? Are you moved to support us to continue to reach and serve more homes?
If you want to send us a Donation,Click here and complete the form.
If you prefer to use the PayPal Account, please let me know.
Also, if you have any specific idea which may help us add value and satisfy the thousands that seek what we are called to do, please reach out to us.
God bless you.
---
Let's Meet On FaceBook.
Click here for our Facebook Page! And Like it!.
---
---