These Prayers Can NEVER Fail.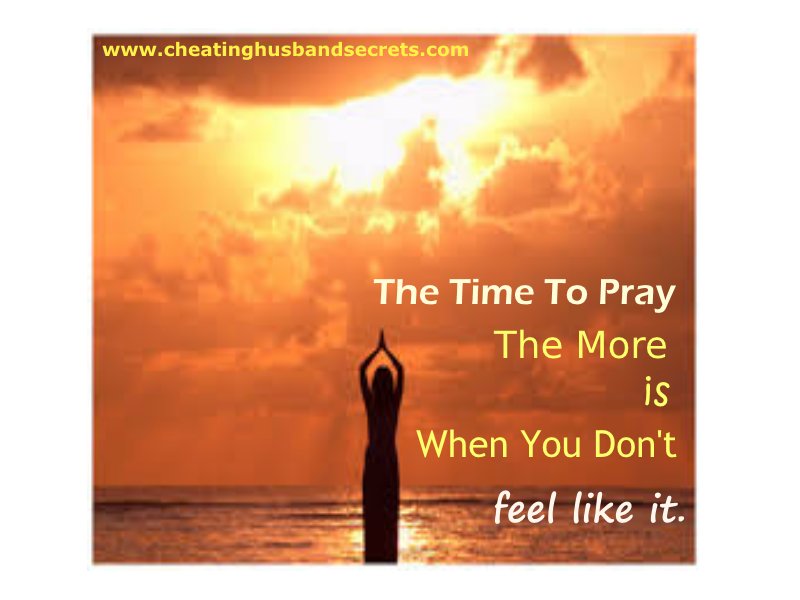 "And the ransomed of the LORD shall return, and come to Zion with songs and everlasting joy upon their heads: they shall obtain joy and gladness, and sorrow and sighing shall flee away."


(Isaiah 35:10)   

"And I will restore to you the years that the locust hath eaten, the cankerworm, and the caterpiller, and the palmerworm..."


(Joel 2:25)   

  
---
The prayers I pray for you is a mandate from God over your marriage. Once I intercede for you and start approving your prayers, I will stay in there until God answers you. Except, of course, you do not wish to continue at any point.

---
Hi Beloved,
I feel sooo good writing this edition of the eZine. I know you will be blessed and refreshed by what I will show you today. I should have written earlier but there was so much to attend to in prayers and counseling.
Since we officially ended the BBI Level 2 on September 25, 2017, the number of women who signed up for our prayers have doubled. That has kept me busy, interceding and writing direct mails.
Also very interesting are the loads of testimonies from the BBI and the approved prayers. You will see a few of the testimonies down here.
Before we go further, I will ask that you say a word of thanksgiving to Jehovah God who is faithful and made all the changes and restorations in the families by answering our prayers. Give Him thanks also for many other testimonies that will show up in the next few weeks from many of us reading this eZine.
I give all glory and thanks to God, our Father, in the Name of Jesus Christ, who is ever merciful and faithful, dependable and capable, true and worthy forever and ever! Amen!
You see, God is the sole-doer of all the great turnings and restorations you hear of in this Ministry. Without Him we can do nothing. He gave us the assignment, gave us the prayers, gave the answers… we are just His vessels. Thank You, Jesus!
Testimonies...
These testimonies were sent from six countries. I have removed their names and locations for obvious reasons.

Here we go...

Dearest Osita,

Wow, I'm so humbled by what God is doing in my life and my marriage, glory to God.   

There is a big change now, the devil used my in-laws working together with the strange woman to trouble my marriage. In the course of our prayers, my sister-in-law confessed about their wickedness but my mother-in-law and the other family members attacked her big time for the confessions. They denied being part of the things she confessed.

  

This caused divisions in the family, causing them to turn against each other. It was so bad they even disowned each other. But God was working for me as you said.

  

On a Monday, some three months back, I received a call from my mother-in-law apologizing for conspiring with the wicked strange woman to destroy my marriage. To my shock, she confessed all their wickedness and witchcraft towards my marriage and my life. I requested her to say this in front of everyone, including my husband. On Saturday 29 July she confessed in a meeting confirming all that my sister-in-law had said. My husband also apologized for all the pain caused by him and his family including that strange woman.

  

Everything is quickly coming back to normal including our intimacy and relationship with each other.

  

Thanks so much and glory to God!

    
---
Hello man of God, thank you so so much. God is faithful and I'm beginning to see the results of the prayers. The communication with my husband is far better these days. We now discuss the issues in our home and marriage with love and peace. He held me before he traveled which never happened since he left us.
It was amazing...God is at work...thank you so much for encouraging me and for agreeing with me in prayer. He is a faithful God and He answers prayers.   
---
Hi Osita,

I haven't communicated you since we finished the 21 days of your approved prayer points. My kids got back from their vacation on the same day and I was quite busy. However, I still keep up my prayer every day. God is amazing and I would like to share my testimony with all the wives who never thought of getting their husband or marriage back.   

My husband came back and went to church with me and the kids after some years of moving out. Hallelujah PRAISE the Lord! Thank you, Jesus. I don't want my family to be separated again. But I trust my God and what only he can do for me and my family.

  

Thank you so much, Osita. If the special BBI prayer is coming up again please let me know. I really want to be a part of it. Your prayers are amazing. I have chosen fresh prayer points for your review and I'm waiting on your approval. Ps. I really like the prayer point #67. Thank you.

 
---
Hi Osita,
I hope you are well in the Lord, below is a message from my husband that he sent today about 30 minutes ago.
"For the sake of our kids, can't we just be together and be a family again, please?"
I am so excited about your prayers and I'm enjoying it so much now more than ever. His mother who never ever liked or accepted me called me and wants to make peace with me. Amazing changes. Thank you Osita for showing me the power of prayers, I am so excited about these results I'm seeing. My confidence is being boosted.
Thank you for standing with me in prayer, let's continue to pray.
---
Osita, I want to thank you so much for your message and prayers which I have faithfully prayed every day since you sent them to me. I definitely feel and see a change in me and I know he feels it too. He now says nice things to me which he hasn't done in a long time, we are a happy couple once again. I can't find words to say how good it feels.
I am still praying the prayers faithfully every day. I have told a lot of people how powerful prayers can be. I have been praying for years I guess I just wasn't praying right. Thank you so much.
---
Thank you Osita. God brought my husband home on Monday (August 28th) in humility and confession. He really had the desire to be home and restore our marriage. He broke his lease yesterday and is moving home here next weekend.
He hugged me, kissed me (we haven't kissed in over a year and a half!) and told me he loved me and missed me. He made me a steak dinner. Praise Jesus, this is a miracle. Osita, I don't know if you remember but you said my marriage would be doing well by or before the next BBI and you were right, look what God did exactly the day before. Oh, and I praise Jesus. God's timing was so perfect in so many other ways I cannot explain.
I sent a faith-seed just now through the BBI 2 platform.
---
Osita, I have a testimony on my marriage. When we started the BBI Level 2 fast from Aug 29 - Aug 31, God did some extraordinary things in my marriage.
The one that stands out the most is on the last day of the fast, my husband and I went to the beach and under the sunset. He just started apologizing and crying looking up to the sky with outstretched hands saying "Father forgive me". I love my wife so much. He was crying really hard. I was elated. He did mention to me that he was no longer in contact with the strange woman. I thank God for what He has done.
---
Hello Osita, my husband called me yesterday, for almost 2 hours he spoke to me. This is a miracle. I have been waiting for close to 6 months, there was no news at all from him.
All of a sudden, yesterday, he called and spoke to me so nicely. Praise the Lord!
Thank you so much Osita. Prayer can do miracles.
---
Persistence Is The Secret Of Testimonies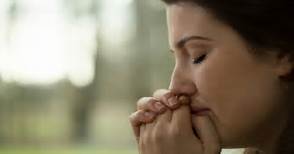 I will tell you something that will also amaze you about most of those testifiers.
Do you know that most of them felt really convinced (confused?) to give up at some time during the prayers?
They also tried to get me to agree that prayers were not working for them. Of course, I could never accept that because I know better. This was when some of the changes were about showing up! The devil wanted them to abort their marriage restoration. God is not a man; He does not lie and He does not disappoint.
It is not possible for anyone to make me agree that prayers would not work for their situation. Prayers work for everyone who has a relationship (born again) with God. When any child of God cries to our Father God, God steps in and works on the matter – whoever may be involved. It doesn't matter whether your husband knows God or if he is trapped by demons. God's Word is obeyed by all (James 2:19, Philippians 2:10).
Another concern is that people think their prayers are not working because they see nothing changing at the moment.
Look at it this way. Cutting down a tree with an ax takes some persistent, aimed strikes before it goes down. If it is a huge tree, it takes much more effort (and time) before the job is done. You will have to use a sharp ax and hit the same spot consistently over and over.
Do you understand that?
Your prayers are working… if you are truly praying as you should. If not, please start and persist in the targeted prayers.
The prayers I pray for you is a mandate from God over your marriage. Once I intercede for you and start approving your prayers, I will stay in there until God answers you. Except, of course, you do not wish to continue at any point. God gives me the grace, spiritual strength and understanding to guide you and pray with you until victory.
The devil hates this type of commitment but there is nothing he can do about it. It is the grace of God.
That is why I know that I will soon hear your marriage restoration testimony no matter what is going on now.
You shall succeed.
Osita.
---
Can You Do This For Me?
If you shop at Amazon USA, I need you to read this.
Our Ministry is associated with the website www.toysreviewer.com. It is an affiliate of Amazon USA. By this, Amazon expects the site to send customers to it. If the customer buys any product, the site receives a commission from Amazon.
Though our site displays toys, it also showcases other Amazon products available at a discount.
The commission earned is used to further the work of this prayer Ministry as we are really growing and need all the help we can get.
So, if you shop at Amazon USA, go to the site HERE. On the right side, you will see the column titled Find Amazon Discounts! To make it simple for you, just enter the product you want to buy in step 3 and choose your desired discount in step 4. You will be taken to Amazon USA where you will make your purchase the usual way.
Please note that this is just an appeal, there is no obligation whatsoever. It is not a seed to God or our Ministry. It only applies if you are really shopping at Amazon USA. Thank you for your understanding.
---
Is This Ministry A Blessing To You?
If you believe in what we do here with God, why not send us a seed offering so that we can continue to reach out to you and many others on the line.
If you would like to send us an offering, please use the add to cart button in the middle of the BBI page HERE. You will see the instruction on that page, or you can contact me by email for guidance.
I pray that as you support this Mandate God will bless you and reward you with much grace, love and peace in your life and marriage.
I will personally acknowledge any seed offering that you send to us.
You are blessed!
Osita.
---
Let's Continue This On Our FaceBook Page.
Click here for our Facebook Page! And Like it!.
---