Your Time To Recover Your Husband
"And David inquired from the LORD, saying, Shall I pursue after this troop? Shall I overtake them? And He answered him, Pursue: you shall surely overtake them, and without fail recover all."(1Samuel 30:8 )
---
"And blessed is she that believes: for there shall be a performance of those things which she was told by the Lord.(Luke 1:45)
---
"For the weapons of our warfare are not carnal, but mighty through God to the pulling down of strong holds"(2Corinthians 10:4)
---
Hi Precious Daughter of God,
We are ready now to pray the heavily intensive prayer partnership called the BBI.
The difference between the BBI and the approved prayers are:
• The BBI is for a specific season
• The BBI participation is by a seed-faith sacrifice
• The BBI Prayers are not prayer points but fully developed prayers
• The BBI Partakers pray the same prayers throughout the period
• This Ministry (I and our prayer warriors) pray without ceasing for every partaker of the BBI. The Prayers are on 24 hours non-stop.
That is to say, at any moment, night or day, some people are praying here. I obtained and developed daily prayer points for our prayer warriors for as long as the BBI lasts. I will share the first day prayer I have given them.
I also have my prayer schedule covering everyone who joins the BBI. I make openings to include those that will not start on the first day, as soon as they enlist. My own prayers are somewhat specific and direct because I am the only one here who prays with your personal information and pictures (where provided).
We, here, pray 24 hours non-stop. My team pray in turns of four hours per group of three. We are usually in a camp. I pray separate from them, all the time. The only time I don't pray is when I break my fast in the evening or when I take my nap.
I trust you will also be praying at those times I advised, at the minimum.
All these prayers are based on the Word of God and the revelations of the Holy Spirit. They are more powerful than a million witches or demons. Now tell me why these prayers will not work.
The only reason they will not work is if you count yourself out of these enormous provisions God has set up to show you His goodness.
You could miss out of this spirit empowered reconciliation:
• If you did not join the prayers by quality sacrifice.
• If you make light of the things of the Spirit and declare that it will not work for you.
• If you joined but did not pray along with us.
Outside these three issues, nothing can keep you from seeing your husband come back and your marriage restored.
May I take a minute to answer these question of your heart now? Please believe this. Your problem is not special. I have heard many stories like yours in the past, and seen God change them dramatically. Just revisit our testimony pages and you will be amazed.
Maybe you think your matter is beyond restoration because:
• Your husband has divorced you and living with the other woman
• Your husband has not communicated to you for years and you don't even know where he is
• Your husband comes to the house but he is 'not there' in his senses as he ignores you, insults you, communicates with the strange woman, sleep in the garage
• Your husband has told you that he doesn't feel any affection for you but he has found happiness in the strange woman
• Your husband is into drugs, substance abuse or with some heavily corrupt group that makes him irresponsible and distant from his home
• Your husband's family has hijacked his soul and arranged some other woman for him. Or, they do not like you or relate with you, or even prefer the strange woman for your husband
• Your husband shuttles between your home and the strange woman's. He even takes your young children to the strange woman's home.
I could go on and on but God is able to wipe off these stories from your life and marriage. He has done it before through prayers here. Check the testimonies we have been publishing. He can do much more this time in your situation.
By the time we conclude this BBI, you will hear certain testimonies and you will remember what I have just told you. I pray that your own testimony will be in the number in Jesus Name!
Ok, I promised to show you one of the prayer points I give my team to pray for you round the clock. Just below here you will find the prayer they will pray in turns from midnight of July 21 to 11 pm of July 22. We will start our midnight prayers one hour ahead of you so that we can pray this prayer at 12 midnight. Our first hour 11pm to 12 midnight is thanksgiving prayers and praise to God (Psalms 100:4)
Prayer No 1 For Our Prayer Warriors
I hope it will encourage you. The prayer here is just the basic without scriptures, tongues and songs. When they pray it, there would be all those to give it more tension and audacity.

Here's Prayer One For Warriors

Father, we pray in the name of Jesus Christ, against every prayer diluter, corrupter, defiler or barrier.

We call fire from Heaven to consume every blocker stopping the women praying at this very time. These women praying now must pray through and receive. We pray for instantaneous answer. Nobody will stop the answers from coming to these marriages. We pray angels to war against any stubborn group or gathering troubling these women.

Father, in the name of Jesus Christ, we open the doors of the heart of the straying husbands to the work of the Holy Spirit. We ask that the Word of God through these prayers will run its full course in their hearts and manifest in the return of affection for the wives, and restoration of marriages.

By the Blood of Jesus, we stop the evil works of witchcraft, enchantment and generational curse against these prayers.

We release our faith and the grace of calling of God in this Ministry to assist them. We agree with the prayers of these women and that of God's man here, Osita. These prayers shall not be wasted or hindered.

We fire arrows of the spirit into that immoral affair, and we overthrow the evil altar set to perpetuate marriage trouble in this home. We disorganize their plans to scatter this home. We upset the strange woman.

Things cannot remain like this when our God is the righteous Judge of the whole earth. Strange woman, we speak to you by the spirit: lose your hold on that man and let him go to his wife and home. We raise mysterious factors and elements to oppose this affair in your spirit and in the physical. This affair must end now. God's fire will trouble and torment you until you let him go. Strange woman, we break your grip.

We demolish the barrier between this praying wife and her husband. We call in the wrath of God for strong discomforts and upsets to force open the doors that have shut by the enemy of this marriage.

We see the prayers penetrating the hearts of these husbands. We see them abandon these strange women in haste to communicate with their wives. We see the return and jubilation and thanksgiving.

Thank you Father, for we have prayed in Jesus Name.

Amen.
---
My Opening Prayer Recorded!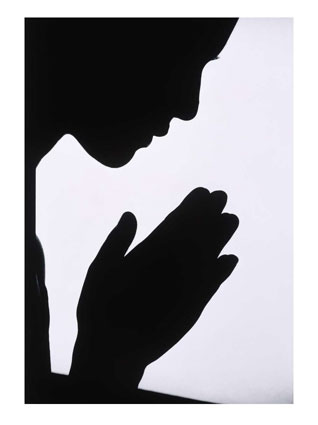 I recorded my Prayer Intro session of the BBI 8 Prayers Thursday morning (about 12.35 am).

I think you will like to hear (and read) it, and perhaps adapt it. You may pray like this until we start the real BBI 8 prayers at midnight July 21.

My prayer is usually much longer... with tongues. But I removed much of the tongues and songs from this prayer here so that you could properly flow. There are still some songs (at the beginning only) and sprinkling of the tongues.

The prayer (with the songs) is transcribed below. You can also download the recorded prayer HERE.

I have also included the transcript under here so that you can really flow with it.

My Opening Prayer Transcript.

"Praise the Lord! Our God is awesome.

Songs:

Jehovah is your name,

Jehovah is your name,

Mighty warrior, great in battle

Jehovah is your name!
---
Amen Amen blessings and glory
Wisdom , thanksgiving and honor
Power and might be unto our God
Forever and ever, Amen
---
There is none holy as the Lord
There is none beside Him
Neither is there any rock as our God
There is none holy as the Lord
---
What manner of man is Jesus?
Hallelujah!
What manner of man is Jesus?
Hallelujah!
He made the blind to see
Hallelujah!
He made the lame to walk
What manner of man is Jesus?
Hallelujah!
He cast away unclean spirits
What manner of man is Jesus?
Hallelujah!
He changed and turned around husbands
What manner of man is Jesus?
Hallelujah!
He restored marriages and restored families
What manner of man is Jesus?
Hallelujah!
Hallelujah! Hallelujah! Amen!
What manner of man is Jesus?
Hallelujah!
Then shall ye call upon me, and ye shall go and pray unto me, and I will hearken unto you. (Jeremiah 29:12)
(I prayed in the spirit here, praying in tongues for a moment)
The forces of hell cannot change the scriptures!
They cannot make the word of God powerless because the word is written and tested in fire seven times.
The word of God works; the word of God is powerful.
…the Spirit also helps our weaknesses because we do not know what we should pray for as we should: but the Spirit itself makes intercession for us with groanings which cannot be uttered. (Romans 8:26)
God takes care of our weaknesses. The devil cannot intimidate us with the weaknesses of the flesh because the Word of God works all the time.
(I prayed in the spirit here, praying in tongues for a moment)
We have God backing up His Word… We have God backing up His Word with power and with His Spirit to the performance, full performance of His Word. Thank you, Jesus!
Father, we are grateful. We thank You for the past BBI, the results and the effects… the manifestations of the past BBI. We thank you for the hands you have set over families.
Your time for visitation is here again. Father, as you have declared to me in many occasions throughout these past weeks, do also in the lives of these women. Do also in the lives of these families. Do also in the lives of these marriages.
In the name of Jesus, let your good hand come upon these husbands wherever they are. There is no distance in the world of the spirit. Let your hand reach them, change them, turn them around. Bring them home in the name of Jesus!
We are grateful, O God, for your good hand, your good word concerning us in this BBI 8. Blessed be your holy name.
Father, in the Name of Jesus Christ, we are praying now for this BBI 8 as we are about to step in. Help me by Your spirit for fervent, continued praying throughout BBI 8. I ask for the empowerment from Heaven to pray consistently and seriously. Lord, let your Spirit charge me to pray as I should.
Father, I reject every weakness in prayer and every barrier to my prayer life. I plead the Blood of Jesus against every enemy of my prayers. My desire is to pray, and pray sufficiently and pray persistently until these husbands are cut off from the strange woman and return to their marriage.
(I prayed in the spirit here, praying in tongues for a moment)
I declare that the prayers would work for us and these husbands and their marriage. I declare that the Word of God cannot be overthrown by the activities of evil spirits and of men and women.
For it is written in Matthew 15:13, " Every plant, which my heavenly Father has not planted, shall be rooted up." So as I pray, the hand of God will enter the heart of these husbands and destroy wicked spirits of disaffection, hate, anger, disgust, offense, repulsion or phobia against their our marriage.
scatter that affair in the name of Jesus. Oh God… (I prayed a little in tongues)
My prayer will work. My prayer of intercession will work. These women praying, their prayer will work. The prayers of media people, our team, our associates throughout this BBI 8, will work. Because it is written in Matthew 18:19 "Again I say unto you, that if two of you shall agree on earth as touching anything that you shall ask, it shall be done for you by my Father who is in Heaven."
(I prayed in the spirit here, praying in tongues for a moment)
Father, it is written in Jeremiah 32:17 "that nothing is too difficult for you." So, O God, save these marriages through these BBI 8 prayers and bring their husbands home because it is Your will to restore to them the lost years the locust had eaten from their marriages.
Yes Lord, You will do it, You can do it. You have said so to me in my meditation hour. Lord perform your word. You are faithful and I look forward to your hand of restoration in these homes.
Thank You, my Father, for I have prayed in Jesus Name.
And I bring all these people praying towards the change of their husband, the breaking of that evil affair with the strange woman, and the return of their husband to their marriages. Lord, I pray, and I cover their prayers with the Blood of Jesus. I join my faith and my spirit to theirs and I declare that whatever they pray, as they pray this BBI 8, and as I pray along with them, there shall be a performance.
In the name of Jesus, You said, O God, You will do it.
I trust You. I believe You.
It is done. Thank You, Father.
In Jesus precious name I have prayed and we have received.
Amen and Amen!
Hallelujah!
The BBI 8 Is Ready For You
Here are the prayers we would be pumping out during the BBI 8, and getting them answered throughout.
BBI Prayer 1 Prayer For The Salvation Of Husband ......page 7
BBI Prayer 2 Prayer For Husband To Return Home…page 9
BBI Prayer 3 Against The Strange Woman Affair…page 12
BBI Prayer 4 Revival Of Love & Peace At Home……page 15
BBI Prayer 5 Against Evil, Immoral Influence ......... Page 19
You may send your seed-faith sacrifice through this page:HERE.
Immediately your seed goes through, the BBI Letter 8 will appear on your screen. Don't leave the screen; wait for your BBI 8 Prayers.
If you have issues and your sacrifice is not processed, please send me an email. Title such email DIFFICULTY SENDING SACRIFICE. I will write to assist you on what to do.
I noticed that some women have just sent their seed-faith sacrifice for BBI 8 without waiting for this instruction.
Please if you are the one, send me an email, stating when you sent your sacrifice and how much. Let the subject of email be SACRIFICE ALREADY SENT When we confirm, I will immediately send you the link for the BBI Letter 8.
---
Appreciation To Our Helpers.
For God is not unrighteous to forget your work and labor of love, which you have showed toward His Name, in that you have ministered to the saints, and do minister! (Hebrews 6:10)
---
In the past BBI, we encountered situations where some women were unable to send their sacrifice due to technical issues. So, quite a number of women were left out of the last BBI.

To prevent such cases, we approached some women to assist us collect the seed-faith sacrifices from those having such difficulty.

God gave us favor with some wonderful women who are assisting us in that regard. They are Jeana, Kim, Annie, Mary Lisa, Eloise and a few others I will name later. These women are amazingly selfless and forthright. Thank you, Jesus.

One thing, I pray, is that God will also send them quick help in their areas of need.

Therefore, if anyone encounters rejection of the credit card on our payment page, I will send them over to pay to one of these our helpers.

You are blessed.

Osita.

email: confidential@marriednation.com
---
Let's Meet On FaceBook.
Click here for our Facebook Page! And Like it!.
---