How Long Will I Pray To Get My Husband Fully Back?
"But, beloved, be not ignorant of this one thing, that one day is with the Lord as a thousand years, and a thousand years as one day."


(2 Peter 3: 8)   

"… they asked of him, saying, Lord, wilt thou at this time restore again the kingdom to Israel? And he said unto them, It is not for you to know the times or the seasons, which the Father hath put in his own power. "


(Isaiah 53:1)

  
---
Your destination is your desire to win your husband back and heal your marriage. The frequency and passion of those right prayers is the pace towards your answer. That is the way to hasten your race towards your destination.

---
Hi, beloved of God.
Are you bothered that your prayers are taking long to change your husband, and restore your marriage? Do you wonder when the prayers will end that adulterous affair, dismiss the strange woman and bring your husband home?
Or have you just started the prayers for your cheating husband and troubled marriage but want things to change fast… immediately?
Well, you are not alone. It has been a constant question of God's people from the ages but it is more so in our time. You know, we want things done in a jiffy because we are used to technology and short cuts.
It is ok to want your hurt ended as soon as now. There is no sane person that would wish to suffer a little longer when they could be free sooner. Even the Bible agreed that "Hope deferred makes the heart sick: but when the desire comes, it is a tree of life" (Proverbs 13:12).
At a time, David cried out to God, "How long will You forget me, O LORD, forever? How long will You hide Your face from me?" (Psalms 13:1). He lamented further, "My soul is so sore and worried: but You, O LORD, how long?" (Psalms 6:3).
So many times, I get this question of 'how long' in the mail and on chats. Last week, I got this testimony we've prayed and waited for over 25 months. You will see the testimony below, then I will explain how to work the prayers to move faster to receive your own testimony.
"Hello Osita,
Sorry I have not been in touch since June when the BBI ended. I think that BBI was for me but I wanted to be sure the testimony is real before I share. Now, I know it.
Remember I started praying with you in Feb 2015 when my husband declared his love for a woman he met at work and said he did not love me again and was unhappy in our marriage? He abandoned me with our three daughters after 11 years of marriage for that woman.
He later asked for a divorce which you asked me not to consent.
I prayed as you counseled and cried my heart out day and night but nothing changed. Actually, it was getting worse as he stopped communicating, our bills were unpaid and rising. I wanted to give up the prayers and face my life by other means but you urged me to continue praying.
The wait was much longer time than any other testimonies I have heard. Truly I thought nothing would happen again but you said you were praying for me without ceasing.
Then on Sunday, June 18, he APPEARED in our Church and came home with us after. That was the Sunday after BBI. From that day, things changed fast. Though he was going and coming, we made love a lot, and he became very loving and too good to be true. I thought it was fake but I allowed him.
He finally returned home to us on Tuesday, July 4 (2017). He has not said much about those times he was away with that strange woman, but he has not stopped loving me and our daughters. No more secret phone calls, chats or unexplained outings.
Man of God, this is like a dream of Heaven. What we have now is even better than what it used to be.
I thank God I listened to you and did not give up. God is indeed faithful.
I am sending an offering next week in appreciation of the work of your Ministry.
You are a super blessing. I am still afraid somehow. I don't want things to change again. Please don't stop praying for us." (Rosmary)
---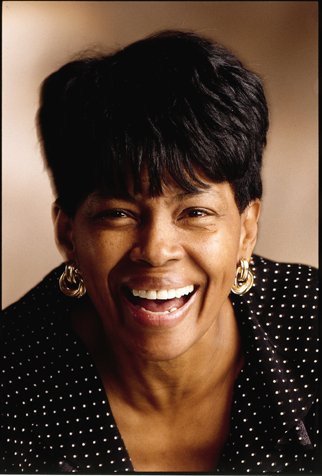 I hope that testimony blessed your soul as it did mine. Your story of hurt, neglect, and abandonment will soon end and your own good report will be announced here too.
Patience is a virtue and God often uses it to qualify us for answers to prayers. (Hebrews 6: 12-15). It is measured by the stretch of time you can wait on God in the exercise of faith.
One of the mysteries of God is His timing. God may show His people a vision, the full picture or how things will end, but He keeps the exact time of final outcome to Himself. For instance, we know for sure that Jesus will return to earth here, there will be rapture and God's people will take off to Heaven.
But we do not know exactly when all these will be.
However, in matters like your marriage challenges, we know what to do to move faster towards the desired time of marriage restoration. The question is usually if you are willing to commit to them.
---
How You Can Get Your Answers Quicker.
The change of your husband and restoration of your marriage is a divine agenda because we are praying over it. Praying is presenting your matter to the divine court of Heaven. By these prayers, we ask God to judge, correct, overrule and decide all matters and desires, in His Wisdom, concerning your marriage. That's what you mean when you pray over your husband and marriage. So that prayer made it a divine issue; the battle is now the Lord's!
Praying is like the movement towards a far destination. Every prayer is a step towards that destination. You could walk, run or fly to that destination. Your destination is your desire to win your husband back and heal your marriage. The frequency and passion of those right prayers is the pace towards your answer. That is the way to hasten your race towards the destination.
Let me also mention this. Sometimes, when I perceive the glorious end of your case, I wish I can take you there in a snap. But I also know that there is a way to hasten (fly) to the destination. That is the way of quality targeted prayers... done frequently! And that is what I do here for you. If you can match me in this, we will get to the destination in a short time from now. God help us.
You could be the next person with a tear-of-joy testimony. Bless you.
You shall succeed.
Osita.
---
---
If You Want To Send Us Your Seed Faith...
During the last BBI, we introduced a special web page for the purpose of sending us your sacrifice and seed faith. It worked well for us.
Please read this guide here so that you can make satisfactory use of that method because it is easier than other methods when you want to sow your seed here.
That page is still active and could be used to send your seed-faith offering. It is titled, "Take Away Barriers To The Fulfillment Of Targeted Prayers."
You will find the 'Add To Cart' button down the main page. Click it and input the amount you wish to give, then click 'Pay With Credit Card'. You will be taken to our very secure page where you will fill in the credit card details and that will be all.
Click here to go to that page.
You will be sent the download page. If you already received the last BBI Letter you will not need to download the document again. But if you think you need it, you may go ahead and download.
The reason for this page now is just to make it convenient to sow your seed. This web page will be updated for the next BBI.
Let me know how if you have any issues.
God bless you and give an answer of peace in your marriage.
---
Blast the Barrier Intercession Coming Soon.
I have divine signals for the next BBI!

  

So, I have been praying towards it for eight days now. It may start this August or September. As soon as I get clear directives on the date, I would communicate it.

  

Remember the last BBI that ended on June 13th? It was awesome forceful turnaround, but this upcoming one shall be greater.

God bless you.
Let's Continue This On Our FaceBook Page.
Click here for our Facebook Page! And Like it!.
---