How To Pray Right And Win Your Husband Back
" The word of God is quick, and powerful, and sharper than any two-edged sword, piercing even to the dividing asunder of soul and spirit, and of the joints and marrow, and is a discerner of the thoughts and intents of the heart."( Hebrews 4:12)
---
"I am not ashamed of the gospel of Christ: for it is the power of God for the salvation of everyone that believes... "(Romans 1:16 )
---
"For the preaching of the cross is foolishness to them that perish; but to us who are saved, it is the power of God."(1Corithians 1:18 )
---
Hi Precious Daughter of God,
You are blessed.
I want you to settle something in your spirit today.
Since I accepted to pray with you over your husband and marriage, it means I have full confidence that your marriage will recover and thrive again.
With all sense of humility, we often decline some prayer requests or partnership. The reason is that it is not everyone we can help. I pray for anyone that has requested prayers from us, and if I get spiritual consent, we continue prayers. Otherwise, we politely let them know what they need to get right for us to pray.
I really don't like wasting my precious time on an exercise that leads nowhere, or leads into more pain. I will never deceive anyone to hang on to a lost cause, where she has no assurances from God.
So, we are praying with you because we know your case is possible, there's the seed of testimony in it. I did not say it was going to be easy, or quick (that I cannot say) but it will end well for you.
You see, I do not 'just wish' for the change of the hardened, hate-filled, uncaring husband, or the restoration of the stressed-up, no-communication, abandoned marriage. I have the tangible Word of God. I have the promise of the Spirit of God for a turnaround of the impossible. I can feel it each time I pray for you.
In the early years of this Ministry, certain cases really seemed impossible, even after I had prayed through. I would be troubled and tensed while praying. God would assure me again, and again, that He was incharge and there was nothing too difficult for Him (Luke 1:37, Luke 18:27, Mark 10:27, Matthew 17:20, Jeremiah 32:27).
As I walked with Him, He proved His Words, one after the other. The cases turned into testimonies. We had one victory after another, day by day. Though, there was no standard time frame for the victories but sweet marriage restorations became the usual here.
That's why I know that your hard, painful confusing marriage story of today will surely have its day of testimony soon. So, let's keep firing the prayers… no matter what.
If you stop your prayers, somewhere before your firm victory, it means you are no more interested in the marriage. That will be a deliberate surrender to the enemy force. Then whatever we pray here will be chasing the shadows.
I have seen right prayers work, and work, to change lives and restore marriages. Today, I have seen the unthinkably, unbelievably, impossible situations turned around. So, I'm eager to demonstrate the power of prayers to change cheating husbands and restore marriages.
I do understand if you are overwhelmed by ugly stuff in your home right now, and feeling 'somehow'. All that will change and you will soon be on the other side of victory like many other women. You will be a living witness of the power of God to save the lost (Matthew 18:11, Luke 19:10).
How To Be Sure The Prayers Will Work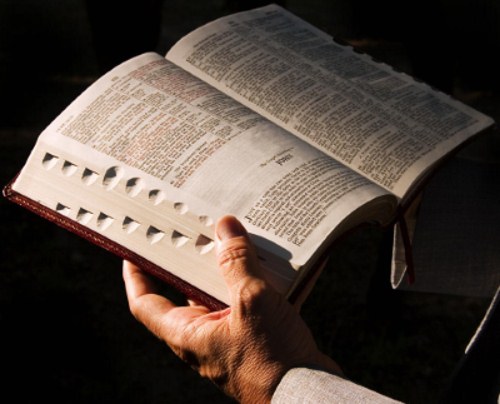 I do not see any other power that can resist the right prayers over a sufficient period of time.
Take note of what I just wrote.
1. Right prayers…
2. Over a sufficient period of time….
Your duty is to pray right, sufficiently. That's your own responsibility. The rest is up to God. God never fails.
People have problem with knowing what is right prayers. To get the right prayers, you should know the will of God in the matter. The will of God is what He has decided on your matter in the past. These are shown through His express Words, then His judgments…His interventions… testimonies…
Everything up there shows the will of God for you. Whatever God has said to (or done for) anyone in marriage, that's what He wills for you.
" And what I say unto you I say unto all, Watch (Mar 13:37).
Any child of God can get acceptable prayers from God, if you ask Him (James 1:5). But if you need help in obtaining prayers, ask God. He will send you help. He is sending help through this Ministry, and so many others, and connecting you here.
Do you know what the wish of the devil in your marriage is? He wants you to think that prayers will not work for your husband's change and return. But he is a liar. Prayers, right consistent prayers, are not only necessary, but they are best bet for your marriage restoration.
Let me repeat that an overwhelming number of husband and marriage problems are spiritual. You cannot solve spiritual problems with common sense or physical confrontation.
Prayer is the spiritual answer you need.
But what the devil will always do is to make you see and remember sad situations happening now… and drawing heart breaking conclusions for you. His motive is to weaken your prayers. He will remind you the number of times your husband hurt you to discourage you the more.
But this devil is a schemer. He is the one leading your husband into all that mess. At the same time, he is over here to ensure you know what he's up to!
That's why my main prayer for you has always been prayer No 69 from the Prayer eBook Deliverance Prayers That Win Back The Cheating Husband. I pray that prayer fervently using Luke 22:31-32.
As you are in prayer partnership with me, you will always be helped to the right prayers for the healing of your marriage. That is why I arranged the right prayers for various husband and marriage challenges in the Prayer eBook, Deliverance Prayers That Win Back The Cheating Husband.
Also, we release and conduct The BBI (Blast The Barrier Intercession), which is an intensive prayer rally. Here, too, we deliver full right prayers as given us. The next BBI is coming up again in the next one week.
The result of right prayers is testimony. Testimonies are the order of the day for people praying these prayers. That's why I know that you are next in line for a testimony in Jesus Name!
---
How Praying Consistently Powers Prayers.
" But whoso accepts the perfect law of liberty, and continues in it, not being a forgetful hearer, but a doer of the work, this man shall be blessed in his deed. (James 1:25)
The second part to praying right is praying for a sufficient period of time….
While some will keep the prayer schedule I advised, others may have distractions, reasons or excuses not to. I am not saying this in criticism but as a statement of fact. If prayers are not prayed sufficiently, they may result in good-today-bad-tomorrow husband behavior.
Every prayer should be prayed through, meaning, prayed sufficiently. This means you should pray it so much that your spirit starts praying them on its own, without reading them. At that point, you will no longer get ready to pray. You just find your spirit rolling the prayers even when you have not scheduled to pray! You could find yourself in a situation and your spirit automatically picks up the prayer point in response to that issue.
When you are at this level, you are praying through and something good is certainly about to happen. Your prayers should be loading continuously until your spiritual power tank gets filled and explode in sudden answers. This shouldn't take ages but 'spiritual power tanks' are in sizes!
" If the clouds be full of rain, they empty themselves upon the earth… (Ecclesiastes 11:3)
Like I stated earlier, your husband's change and marriage restoration will happen by praying the word of God sufficiently. This is what is called praying right.
Nothing comes close to changing people and situations like praying right.
You shall succeed.
Osita.
Here Comes BBI 8
We will start the BBI 8 next Monday, July 22, 2019 all the way to August 20, 2019. It will be on for 30 days and 30 nights.

My spirit has been bubbling in the past three weeks as I started receiving the BBI 8 prayers. I know the BBI 8 will be the answer to many women's sad marriage stories.

Victory is around the corner!

Our last five BBIs have always recorded testimonies for about 65% (well over half) of the number of women that registered. And those are the ones that sent me mails.

But I see this one better than all the previous.

I will send another Newsletter before the start date to explain how you can participate in this BBI. It will surely be another intensive prayer season.

We, here, will pray every hour of the thirty days (night and day) for every one and their marriage individually.

If you are new to the BBI, read up from this manual here.

You are blessed.

&nbsp
How To Send Us An Offering.
Are you led to sow your seed into our Ministry, or donate to us?

We appreciate your offerings and gifts of love if God has moved you to reach out to us.

Please CLICK HERE to complete the form and send your offering.

If you need further guidance, send me an email.

You are blessed.

Osita.

email: confidential@marriednation.com
---
Let's Meet On FaceBook.
Click here for our Facebook Page! And Like it!.
---