God Is Moving Things For You!
"Looking unto Jesus the author and finisher of our faith; who for the joy that was set before him endured the cross, despising the shame, and is set down at the right hand of the throne of God."

(Hebrews 12:2)

"Remember the word to your servant upon which I have hoped."

(Psalms 119:49)
---
God is NOT a weak God. Your case cannot be hard for Him. He is NOT a covenant-breaker either. He knows what you face and He knows that your desire for your husband and home is His Will for you. It is His will to give you the testimony of prayer power.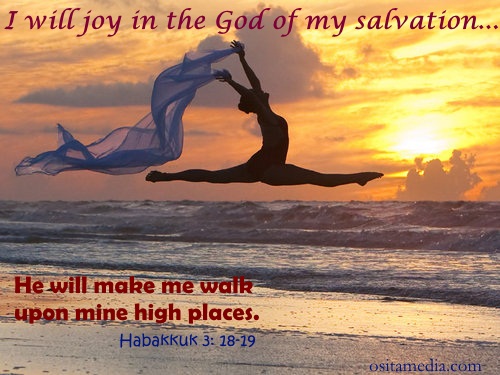 ---
Hi Beloved Daughter of God,
I hope the BBI 5 ended well for you.
For every one who was part of it, certain things are shifting positively in your marriage. Even if the change is little, it will be established soon. It is like pregnancy, the day of conception is usually quiet but the following days are improvements until the great day of delivery.
I truly believe that those prayers are not wasted. They were not sent to a weak or unwilling God. But the prayer are powerful spiritual seeds released to our great God. The prayers cannot be aborted.
The extended BBI 5 Prayer Season was a deeper experience. Again, the effect was huge. I am glad we extended the BBI 5.
To the glory of God, I will soon publish the testimonies we received from this extension alone.
More so, I strongly perceive certain greater changes happening in many marriages and homes by next week, and the next month…The effect of this BBI 5 will continue to show for many who prayed those prayers passionately.
I worked fervently on those prayers. They have been validated by those awesome testimonies. I know they work.
The testimonies will keep coming.
I expect yours to be among.
You should be expectant and hopeful. You have to be. God is not a weak God. Your case cannot be hard for Him. He is NOT a covenant-breaker either. He knows what you face and He knows that your desire for your husband and home is His Will for you. It is His will to give you the testimony of prayer power.
So, what do you do from now?
There are two major things we will do in the next 14 days.
First, we will continue with the approved prayers. So, resume from where you stopped or send a request for review. To send a request for review, suggest five prayer points (state the prayer numbers only) from the prayer eBook Deliverance Prayers That Win Back The Cheating Husband..
I would meditate on the prayers and approve about three of them for our continued partner praying. Then I would communicate the instructions for the prayers.
The second important thing we would be doing is to give quality thanks to God each time we pray. What will you be thanking for? Well, if you have been answered, you thank Him for the answer.
What if you are still waiting? You will thank Him for all He did (and is doing) to restore your family. I tell you, God is working those prayers you prayed.
I have written a short, sample prayer of thanksgiving in this eZine. Before you pray, sing a few songs of praise and pray it, then continue with the approved prayers.
Your desire for your husband and marriage will happen. God will bring it to pass! You will testify!
Do you know that we received 41 mind-boggling testimonies this July from the BBI 4, I mean BBI 4 which ended as far back as March 13, 2018>.
Even, we still receive some testimonies from earlier BBIs.
That is why I know that no case is closed or ruled out of the expected turnaround yet.
I am still holding on and believing God for your own marriage restoration miracle. Don't give up on the verge of your answers.
"Father, in the name of Jesus Christ, the name above all other names, I praise Your Name and give You thanks because you are the promise-keeper. I rejoice and hope in your Word in Isaiah 58:9 and 1 John 5:14 which says you are a prayer answering God.
Father, I have prayed all through BBI 5, and you have been gracious and merciful. I believe You heard me because I prayed according to Your Will. I also believe You have answered my prayers for my husband and marriage, and will fulfill my full desire by Your Hand according to Your Word. I, therefore, give you thanks in faith and anticipation.
Father, I praise You today. You are the Almighty, nothing is too difficult for you, so there is no hopeless case with you.
Father, I believe in You and Your power to change my situation.
I give You thanks for what you do and what you will yet do in my marriage. Thank You in Jesus Name.
---
---
Waiting For My Reply To Your Mail?
I know that during the BBI 5, I was behind in my mails and didn't respond as promptly as I usually do. I apologize to all those whose mails were not properly attended to. I will now treat the outstanding mails appropriately. Please, if you have written me, bear with me. I will respond real soon.

Thanks for your understanding.

You shall succeed.

Osita.

email: confidential@marriednation.com
---
---
Let's Meet On FaceBook.
Click here for our Facebook Page! And Like it!.
---