God Will Surely Give You An Answer Of Joy
---
Joshua 18:2-3 "And there remained among the children of Israel seven tribes, which had not yet received their inheritance. And Joshua said unto the children of Israel, How long are ye slack to go to possess the land, which the LORD God of your fathers hath given you?"
---
Exodus 17:8-13 "Then came Amalek, and fought with Israel in Rephidim.
And Moses said unto Joshua, Choose us out men, and go out, fight with Amalek: tomorrow I will stand on the top of the hill with the rod of God in mine hand.
So Joshua did as Moses had said to him, and fought with Amalek: and Moses, Aaron, and Hur went up to the top of the hill.
And it came to pass, when Moses held up his hand, that Israel prevailed: and when he let down his hand, Amalek prevailed.
But Moses' hands were heavy; and they took a stone, and put it under him, and he sat thereon; and Aaron and Hur stayed up his hands, the one on the one side, and the other on the other side; and his hands were steady until the going down of the sun.
And Joshua discomfited Amalek and his people with the edge of the sword."
---
There are some women (about 17 of them) that I have personally taken note of. These women have been on our praying list for quite some time and were not yet reconciled to their husbands. I have persisted and intensified my prayers to God for them throughout the Special Retreat.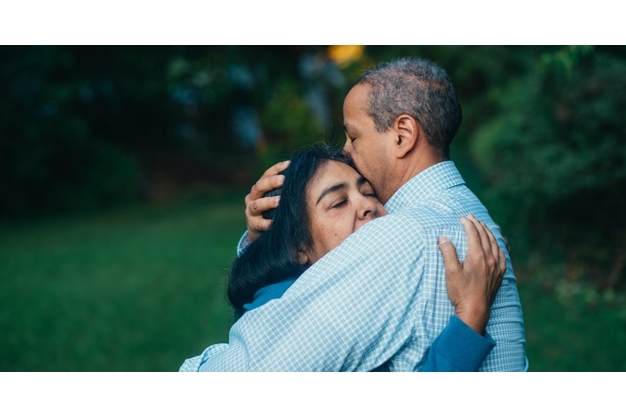 Hi Precious Daughter of God,
Happy New Year, Precious Daughter of the Most high God.
I have been on Intense Prayer Retreat since the 6th of December 2021. I was on it through the Christmas until January 7, 2022.
I am bold to say that this year, 2022, shall indeed be your year of rejoicing and thanksgiving for miraculous restoration of peace and love in your marriage. Mark my statement, you shall celebrate this year, and early too.
I embarked on the Prayer Retreat for two major reasons.
The first reason was to give thanks and glory to whom it is due… God.
The months of October and November 2021 were very exciting to us here. We received (from many women across the world) about twice the number of testimonies than we received in the first nine months of that year.
We give ALL the glory to God. He made it all possible. It is not by our power but His. He gave us the prayers and performed those answers. Thank you, Jesus.
My second motivation for the Prayers was to make a special case for a certain group of women.
There are some women (about 17 of them) that I have personally taken note of. These women have been on our praying list for quite some time and were not yet reconciled to their husbands. I have persisted and intensified my prayers to God for them throughout the Special Retreat.
So, I engaged intense prayers for these hard, strong cases. I was impressed to pray alone for one month before letting you have the prayers.
You will be downloading one of the prayers shortly. I have a strong witness that anyone who is committed to these prayers and the instructions God will put in their hearts will get answers early 2022. It shall indeed end in praise.
I will press on intensely with these prayers for everyone who needs special New Year intervention and answers in their marriages and home. So, I will continue praying these prevailing prayers with everyone who will join in the prayers.
---
My Encounter While Praying...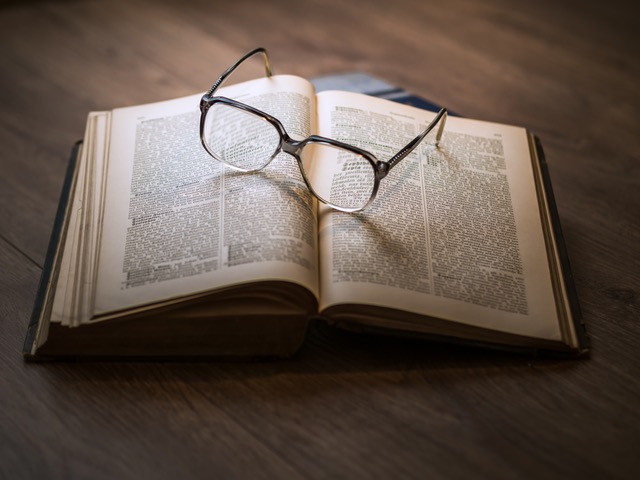 While at the Prayer Retreat, I had an encounter on Monday, January 3. I want to share it with you.
I was praying for a special intervention from God for those women I mentioned earlier. I remember praying something like this prayer below.
"Oh God, visit the marriage of so-and-so (sorry, names are withheld) with your power of restoration. Let her know what your power and wonders taste like. Let that family be re-united again, Lord.
My Father, you are the one who confirms the counsel of Your messengers, confirm Your Mandate to us by Your power, and reconcile these women (I named them) to their husbands so that every mocker and onlooker will know that You reign and rule in the lives of the people.
Lord, give us more reasons to praise You. Power belongs to you, Oh God. Let that power show up to uproot every other power of confusion and wickedness operating in these marriages.
I stand by Your authority against any separation or divorce, be it emotional, physical, contemplated or in process. Let these disputes and confusion in these marriages end this month and let every sponsor of these wickedness against the families of (I named them) be disappointed…"
While I was praying that, this scripture in Exodus 17:8 dropped in my heart.
I know what that means. When you are praying and a scripture enters your mind, God is either answering you or giving you instructions on how to pray.
I immediately took my Bible and read the scripture from verse 8 to the end. I read it twice.
I knew it had to do with a battle between God's people and their enemies. It's a battle just like the one you are fighting over your marriage and home now. As you know, all battles involve physical efforts and spiritual strength. In this Biblical case, as in all cases, the spiritual was the controller of what was going on in the physical.
But the Holy Spirit was saying that the people had to do something to make Moses comfortable while he held up his hands to ensure their victory.
I immediately understood what the spirit was saying for me to do and to mention it to you. I leave that to God to speak to you from that scripture.
I will give you the prayers and the instructions later.
IMPORTANT ANNOUNCEMENT
We mentioned some time that we were re-organizing our Ministry and website. I want to say that the work is going very well and is about to be finalized.
Soon, by the grace of God, we will roll out many ways you can access more help from me… and more promptly too. We will also be releasing some instructional, counselling and prayer resources that will immensely help you.
The name of our website is also being changed to https://www.marriednation.com. This new name should be showing in the next few days from now. So, if you receive my email with the new name, you know it's from us.
However, every correspondence or search in the outgoing name (marriednation.com) will still be redirected to us. So, you can still reach us through the old website name for a couple of weeks. If you are in doubt or you need further confirmation reach me and I will respond appropriately.
---
GETTING AND PRAYING THE TWO PRAYERS

Before you get to the prayers, please read the assurances and instruction that precedes it. DO NOT JUST JUMP INTO THE PRAYERS.
There is what to do to make the prayers work better and faster. You will always find the revelation in my writings. Don't skip the instructions.
Remember, I and my team are committed to praying with you until you experience God's victory like many others that have testified recently. God can never disappoint those who trust Him.
Here is the LINK TO THE PRAYERS.
God is with you!
I know you shall surely succeed.
Osita.
email: confidential@marriednation.com website: https://www.marriednation.com
Are You Moved To Support Us?
Our Mandate in this Ministry is to be a blessing to your life and home through the ministration of right prayers.
Is God urging you to be a blessing to this Ministry too? Are you moved to support us to continue to reach and serve more homes?
If you want to send us a Donation,Click here and complete the form.
If you prefer to use the PayPal Account, please let me know.
Also, if you have any specific idea which may help us add value and satisfy the thousands that seek what we are called to do, please reach out to us.
God bless you.
Let's Meet On FaceBook.
Click here for our Facebook Page! And Like it!.
---
---