The BBI: Power Marriage Restoration Prayers.
"Therefore be not worried, O my daughter, said the LORD; and do not despair, O my precious one: for I will save you from afar, and your family from the hands of their captives; and your husband shall return, and shall be in rest, and be loving, and none shall make him unfaithful."

(Jeremiah 30:10)

"And it shall soon happen that the LORD shall give you a testimony from your sorrow, and from your fear, and from the hard marriage you went through...

(Isaiah 14:3)

Scriptures paraphrased by me. 
---
The BBI prayers are designed for desperate cases, very hard cases, and impossible cases of spouse and marriage troubles.
---
Hi Beloved Daughter of God,
I wish to deeply apologize to all those who sent me emails but have not received replies. As you probably know, I have been away from my mails to concentrate on the prayer retreat.
Thanks for understanding.
The prayer retreat is concluded. So, the BBI 5 will start on Wednesday, June 27, 2018 till Tuesday July 17, 2018.
If you don't know what the BBI is all about, download the manual for more details HERE.
I want to mention a few things to help you prepare your mind to fully participate in the BBI 5. The BBI (Blast the Barrier Intercession) is an intensive prayer chain that usually runs for 21 days…
The BBI prayers are designed for desperate cases, very hard cases, and impossible cases of spouse and marriage troubles.
To join the BBI, you have to:
• Be prepared to pray the prayers along with the rest of us. If you will not be available to pray as I will advise, then joining the BBI will not help you. It is when you pray your part and I pray with you that you see your desire for your husband and marriage happen (Matthew 18:19).
• You will join the BBI by a seed-faith sacrifice. This is an important part of the BBI (Psalms 50:5). The initial $20 base is to take care of admin and delivery of the BBI Document, called The BBI Letter. This is NOT the sacrifice. Any amount you decide to sow outside the $20 is the sacrifice. I will encourage you to sow according to your value of your desire in the prayers.
I look forward with great excitement to this BBI because I know that hundreds of testimonies of turnarounds and marriage restorations will happen.
I will make the BBI Document (known as The BBI Letter) available through the Participation Page from Tuesday, June 26, a day before the start of the BBI 5. The 24 hour period is for you to read and get set for the take-off next day.
God bless you.
---
---
See what The Lord Has Done!
"And therefore will the LORD wait, that he may be gracious unto you, and therefore will he be exalted, that he may have mercy upon you: for the LORD is a God of judgment: blessed are all they that wait for him." 

(Isaiah 30:18  )

In the past few weeks, we received many testimonies of the power of our God to transform husbands and reconcile marriages. For lack of space (this eZine has a specified length), we publish a few today. Because we couldn't decide which testimonies to leave out, we randomly picked a few for publication today.

Usually, we only removed the names of the women and their husbands to shield their identities. I expect your own testimony soon. You are blessed.

The Testimonies...

Osita,

I am still in shock but I had to share the news with you!! As you may (or may not) recall I have been messaging you on and off for well over a year, (since December 2016 to be exact) since my husband and I were separated and I was asking for your prayers to help in the restoration of my marriage while he's been living with another woman.

Well as time went on, nothing changed. I even was part of the BBI in December however our divorce was finalized by January.

Last month, I went back home (to Alaska) to visit family and saw him and met his girlfriend since our daughter was going to be staying with them during spring break. This was extremely difficult to witness the two of them. So I reached out to you the night I met her asking you if you'd ever seen God restore a marriage after being divorced and you said yes, and you were praying for my husband and I.

Well, today, my husband messaged me and stating that he is sorry for everything and wants us to begin to heal our relationship and possibly be restored! He told me how much he loves me, that I'll always be his true love and he's sorry for everything. And when he received the final divorce papers (he filed it) he wasn't even happy to see that. Said that to think all we went through was just gone with a stack of papers.

He's just confused because wants me and our daughter to move back to Alaska to work things out. I just had to share this news with you! I have been waiting for this communication with him for nearly 2 years of being separated so this is HUGE!

I am not sure what to do just yet nor how to proceed since he's still living and with the strange woman, but the emails exchanged today was a step, a tiny step and I now see hope, Glory to God!

Please do not stop praying for my husband and I! It's really working, God is laying it on his heart to be restored back to his family. If it is in God's will I pray and ask that you pray to just remove the strange woman and make a way for us to be a family again.
---
Hi Osita, I just wanted you to know that God is already working on my behalf. My husband came back and apologized for all he done to me, he now gave me access to his cell phone, Facebook account and WhatsApp. He promised to be faithful but he need some time to get things right. He also promised to love me like he did when we first met. This all got to be God, he is faithful and just. I even put a recorder on his phone to know if what he said is really truth and I realized he's very serious about keeping us together. As you said, it takes time so I'm giving him that time to change.
God answered my prayers to love and cherish him regardless of what I hear or see. I'm not angry and afraid any more like I used to be. Even though I still don't trust him, I love him more and more everyday and ready whenever he needs me intimately
I'll do just as you asked me to. I like that you asked to pray with me and not just for me while I sleep and wait for miracles to take place. I believe that I can do all things through Christ Jesus our Lord. I'll never give up on my husband but continue to pray for him. I believed that prayer is the key and thanks for helping me do this.
---
Hi Man of God, I have been wondering what kind of person you are. Your faith and trust in the word of God is out of this world. When my husband divorced me finally in February 2017, I thought it was the end and stopped praying for my marriage. Then I wrote you and you said we should get back to the prayers. I remember you gave me certain scriptures, some of them are: Isaiah 59:19 "When the enemy shall come in like a flood, the Spirit of the LORD shall lift up a standard against him." And Ecclesiastes 3:14 "whatever God does, is forever: nothing better can be put to it, nor any thing taken from it: and God does it, that the people would honor him."
Osita, as we did the BBI 2, 3, 4, the unbelievable happened. My husband went to mum June 2 to plead with me to forgive him. He said he made the biggest error of his life divorcing me. His life was miserable ever since, he did not sleep well because of worries and scary dreams. He wants us to come back together and work on our marriage.
I finally met him yesterday June 10. We were just weeping like teens. It was like a dream. We intend to see some counselors and our attorney tomorrow afternoon for advise.
Osita, this is God. You are a true man of God. Please continue to pray for us. I will send in an offering before weekend. Tell me anything you want me to do please.
---
Hi Osita,

Thank God I found you. It was exactly one year ago I came to know about the infidelity of my husband and I was distraught and pregnant, not knowing what to do. But by partnering with you, God has done amazing miracles so far for the restoration of my marriage. I have already sent my testimony.

My hubby is regularly staying overnight with me at my parents place.

He is calling me every day, talking to me and sharing things with me. This was impossible a year ago.

Now...Im searching for a job. Please pray that we stay together as a family far away from inlaws.
---
Osita,
I am beside myself I received this message tonight from my husband ****
"Afternoon, dear, I was reading the marriage prayer sent me just now.
I know people have been praying for you / me & us, I have been feeling this for some time and I have a huge burden on my heart which has been there for sometime which I need to sort out.
I have had some lengthy conversations recently with a few people, the most recent being Friday week ago.
I realize the hurt and pain I have caused you, the children and the wider family for a very long time.
Would you be free for a chat tomorrow evening as I need to chat and ask for your forgiveness. I will fully understand if your answer is no."
---
Morning Osita,
Its been a long time since I wrote to you. The last time we spoke it was after BBI 2 and I didn't join BBI 3 and 4. But what I want to tell you is God is really good. On Sunday we will be celebrating 1-year anniversary. God has answered our prayers because things have changed in my home.
My husband is so loving and he spend most of his time with me. I will always be grateful for his turn around. Thank you for praying for our marriage and giving me courage when I wanted to give up. I will never stop praying for him. May God bless you.
---
Osita,
I have a praise report! You have been praying for my husband and me since October. He left, had an affair, divorced me and remarried in February. I never quit praying for the restoration of our marriage. I joined the BBI 4 intensive prayers with you. The day after it ended he called, crying very hard and saying he had made the worst mistake of his life, he was so sorry for being unfaithful and breaking his vows, that he had been so deceived.
The other woman left and went back to her country of Colombia. Because they had been married less than 60 days it looks like the marriage can be annulled. We will find out for sure this month.
Please pray for continued reconciliation between us and for our being able to get married again to each other. I know the devil is fighting this because God has a mighty plan for us to continue serving Him as we did for 37 years. It is very painful working through things with a counselor. We have a session on Friday. Please pray for continued healing and total reconciliation! To God be the glory!
My husband and I met tonight and he was totally remorseful and confessed everything, he cried and cried and has also prayed, we are moving forward and taking things slowly before he moves in thank you for your prayers and support.
Please continue to pray for our marriage and if there is prayers I need to be praying please advise.
One thing please pray for healing on my family we have to talk to the kids together and they are still angry and also some gossips.
---
Dear Osita,

I have been praying fervently. My husband has been here more often than not and we have been physically intimate three times in the past two weeks, which is a big jump. Thank you, God. He is continuing to tell me I am pretty and that he loves me.

I would say he's about half to three quarters of the time at home now, but I of course want him home in bed with me at night every night.
---
Good day Osita,
Thank you. My life with my children is changing, I feel changes in my husband, he is talking with love to our children and to me. He calls me during the day to check up on the kids and I and he is more responsible for our children. He is acting like a married family man and I sense that he knows that I have forgiven him and that I love him dearly as his wife.
My husband told me that he is starting to pray also and he even wants to come with me and our children for church service on Sundays.
I have been amazed by this turn of events as it is happening so fast and I am thankful to our Lord for his amazing Grace and to you and your ministry.
---
Dear Osita,
A few years ago I came across your site as I struggled in my marriage with the unfaithfulness of my husband as he his addiction to pornography consumed him as well as his visiting dating sites and meeting up with other women, relationships with co-workers, lying and sneaking around, as well as denying everything.
I contacted you and you encouraged me to pray and began sending me your prayer sites as well as responses from all those who were also experiencing the difficulties and struggles in their marriages. The victories that were being won through the intercession of your prayers as well as your prayer team.
Though I was not able to financially support you because of unemployment, you didn't stop praying and including my situation into your prayers. I know the Lord heard them as my husband began to slowly change. He isn't all the way there but such a definite change as he wants to be at church early to fellowship with other men as before he would not have done that! He attends the men's fellowships and was asked to give a testimony (I don't know what he shared but the men at church did), and to give a message another meeting. I know that was God and all the prayers from you...
Please continue to include us in your prayers. I have shared with friends about you and your site as well, they are also struggling and a few have now joined onto your site. Please continue to do your ministry as it is truly changing lives and marriages. Thank you so very, very appreciated for all that you are doing! I also pray for you all.
Blessings.
---
I am still marveling and amazed at how God has completely transformed my husband and has opened my eyes to my own bad habits that contributed to everything that happened. I have learnt how to bite my tongue and be more submissive and loving. It's getting better and better every day. I thank God that I did not give up but most especially for you standing in the gap. More grace to you.
I need to share this, yesterday I met with a close friend who had met with my husband, he told her he wanted back with me and said he was going to contact me.
He told her that a Christian man had got in contact with him and said he had done this on his family and what he was doing was wrong in every way He told my friend not to tell me who this person was he would tell me himself.
He also told my friend it made him realise what his wife and family meant to him, he also said that he would be starting to go to church again and hoped I would forgive him and he was going to get in touch with me.
That my friend messaged him yesterday and told him I would be willing to talk and he said he would contact me soon.
This is amazing answers to prayers I am struggling to understand why he isn't contacting me yet and I am praying against any manipulation by anybody that is causing him confusion.
---
Dear Osita,
My husband has come home with all of his clothes and things. He says he wants to move back home. We had a nice weekend taking our daughter out of town.
At this point, perhaps it is time to start looking at targeted prayers that concentrate on healing our sex life. I think that might be the final key to fixing things. As of now he is being affectionate, open, was invoking Jesus in his sleep.... but we are not intimate.
Do you have any suggestions for prayers that can directly heal sex?
I need to have active sexual intimacy as well. It is not just his needs but mine too.
---
Thank you for the wonderful pointers! the change in my husband is not as great as what other ladies mentioned in their testimonies, but to me, it is still a miracle! He is coming home regularly and willing to return my text when I messaged him. Most important of all, He is willing to sleep in our bedroom again. He is willing to hold longer conversations instead of a simple "Yes" or "No"
Osita, Thank you!
---
Deliverance From Demonic Agents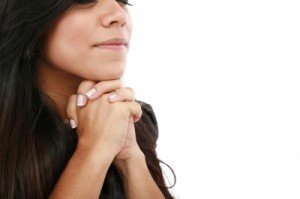 "Deliver me from all my transgressions: make me not the reproach of the foolish." (Psalms 39:8)

In the last eZine, I wrote on the evil work of the agents of darkness called spell casters, sorcerers, witches, familiar spirits or even 'prophets'. They claim to have the powers to bring back your husband or restore your marriage through enchantments and some weird practices.

I said they are not only scammers but they are demonic. They are really out to wreck homes and install monitoring demons to ruin whatever promise that is the family and generations after.

A number of women asked for special deliverance prayers for their involvement and roles with some of these agents. Though recommended prayers 3 and 6 from the prayer eBook, Deliverance Prayers That Win Back The Cheating Husband., I will give a specimen prayer here for you to pray at midnights for three nights.

You should pray it if you were involved in any of these:

• Have bought, received, recited, chanted or said any phrase or incantation from any spiritual or occultic person or document concerning your marriage, family or career.

• Rubbed or applied any ingredient, oil, water, perfume, powder, color etc on your body or any object in your home.

• If you had taken any material from them like piece of cloth, ring, bracelet, carved work, or furniture.

• Done other things as instructed by these agents or used objects sent by them.

The prayer.

Father, in the name of Jesus Christ I present myself and family for cleansing by your Word and the Blood of Jesus.

I reject and renounce every word and agreement I had knowingly, or unknowingly, made with any agent of darkness against the peace and love in my marriage and family. I am on the side of God, on the side of Jesus Christ and on the side of the Holy Spirit.

I am against evil forces and I do not need them in my life and family as it is written

"And the Lord shall deliver me from every evil work, and will preserve me unto his heavenly kingdom." (2Timothy 4:18)

Every material or negative force that has been planted in my family through the diabolic works of the enemy is now made powerless in the name of Jesus. By the Blood of Jesus Christ every such power is now destroyed and removed from my home for it is written

"Every plant, which my heavenly Father has not planted, shall be uprooted."

(Matthew 15:13)

Lord, send your power to me and my home to help me. Deliver me from my errors and sins in following evil agents of the devil. Strike and demobilize every monitoring demon assigned to spy and persecute me in my marriage. I also pray the prayer from Psalms 144:7,

"Send Your Hand from above; rid me, and deliver me out of great waters, from the hand of strange children."

Father, in the Name of Jesus, have mercy on me and preserve me by your Word and Spirit. Open your door of refreshing for me, let me know you more and enjoy your wonderful presence. Show me how to reach you and access your power for it is written

"Call unto me, and I will answer you, and show you great and mighty things, which you do not."

(Jeremiah 33:3)

Father, I thank you and I believe I am cleansed by Your power. My home is also delivered of every evil scheme of the devil. The Holy Spirit and angels of God are with me always. Jesus is Lord! Thank you, Father, for I pray in Jesus Name. Amen!
Are You Blessed By Our Ministry?
Are you are moved in your spirit to sow into the gracious power of God through our prayers and counseling? Then use the This Special Page.

On that page, you will find the'Add To Cart' button somewhere within the page. Click it and follow instructions. You will have to send your seed with your credit card.

If you are not able to use that page for any reason, please let me know.

You shall succeed.

Osita.

email:confidential@marriednation.com
---
---
---
Let's Meet On FaceBook.
Click here for our Facebook Page! And Like it!.
---