Confidently Confront the Cheating Husband Effectively



For woman to confront the cheating husband and get the expected result is a task to be done with due care. This is because if the confrontation goes wrong, it takes the marriage down with it. This is not the purpose of confronting a straying husband.

The main purpose of confrontation is to draw the attention of the man to the emotional hurt the women suffer when the unfaithful husband is adamant.
The second job of confronting him is to turn him around and persuade him to commit to faithfulness in marriage.

 For the woman who has decided to put up with the husband's adultery for life, I wish her luck.
But this page is looking at the patient, loving woman who has done all she could to turn her unfaithful husband around but not succeeded. Yes, she complained, cried and pleaded with him in the past without success. She now seeks an effective method to confront the cheating husband to ensure the issue is resolved one way or the other.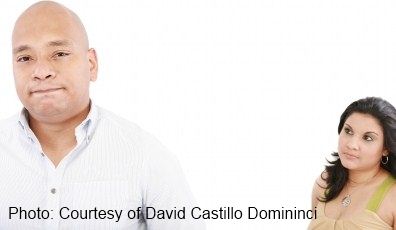 Confrontation should lead the couple to take another look at their marriage where the husband has ignored reason and been cheating on his wife for long.

---
When To Confront The Cheating Husband

A healthy marriage would normally resolve issues of inappropriate behaviour of one of them peacefully. However, if a marriage is challenged by prolonged infidelity, a different method of reconciliation by confrontation ought to be employed.
What circumstances make confrontation inevitable in a marriage?

 

When The Man Cheating Refuse To Stop. This is an express admission that what the cheater is unrepentant and prefer his mistress to the wife. This situation is a valid prayer point otherwise it's an exit point for the husband or wife.
 If The Man Is A serial cheater.  This practice has the danger of bringing home STDs and infecting the wife. As soon as this habit is established, the wife should protect herself by isolating or separating herself from the husband, in sexual matters, at least.
 If His Sexual Orientation Changes. This is closely related to the above in disease consequence but it is certainly harder to resolve. Usually a gay do not find women appealing so there is nothing the wife can do to keep him faithful. If he claims to be bisexual, then it is open admission that he wants to cheat with another man. None of the positions is healthy for the woman. Her best bet is to separate from him immediately.
 If He Seriously Wants Out. If you

confront the cheating husband

and he wants to leave, then the marriage has broken down irretrievably, so the wife should let him. Of course, way and manner should be worked out according to prevailing legal practices.
---
4 Effective Methods of Confrontation.

These methods will communicate the state of your mind perfectly and get things going fast one way or the other.
Stop Any Form of Intimacy.  This measure is in line with our previous stand; to protect you from STDs and further emotional upset.
Tell Him Your Feelings And The Consequences. This is where you open up but in a responsible, controlled manner. Tell him that you can't continue living with him in this manner. Be careful to hear him out. Note or record his response.
Seek Counsel. Engage an attorney, the clergy or relative government official for counsel, intervention and support. It is likely that the counselor may arrange a meeting with him. This is a formal method to

confront the cheating husband

and have credible witnesses at the same time. Determine whether it's a separation or divorce that will be appropriate.
Decide On What Next To Do If He Doesn't Stop.

What if all is done and the situation is not changed? The best solution at this level would be the one that would ensure the emotional stability of the woman. This may depend on the individual circumstance of the woman and children. Generally, it may be a separation or divorce.



This last option is a road better not taken because of its far-reaching negative implication. That's the reason many shy away from it.

Are You Afraid To Confront A Cheating Husband?
Have you tried something different on him that worked for you? Or are certain reasons and fears hindering you from confronting your cheating husband? Is there a risk or loss involved if you confront him?

Share your experience!
What Other Visitors Have Said
Click below to see contributions from other visitors to this page...

Women Should Decide For Themselves

I think women should not leave the man to decide when a reationship is over. The woman should know when the man is gone too far and make her decision for …