Why Do Men Hit Women?
When men hit women they consider it a private matter and assume that these women will take it as 'one of those things'. Sadly, most of the time, the man is not made to pay for this battering, until the next time – and the cycle goes on. Many of these women have kept their hurt under wraps for reason of stigma or 'don't want to upset the home'.
Consequently, violent men have maimed, disfigured and even killed their women in cases of wife battering. In Africa, particularly, many cases go unknown and unreported. While some women still live with the violent men and continue to take the torture regularly, others have quietly moved away from their homes losing their rights and self-esteem.
The Make-up of a Typical Wife Batterer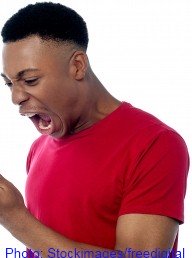 Wife battering is a learned practice. Men who hit their wives have picked up the habit from parents' or care-givers' life styles. Often such men are victims of violence or abuse while growing up and have developed only one way of winning argument in the home – by brawn.
Wife batterers believe that hitting their wives proves that they are real men and in charge. That is why you often hear comments like, "I will show her who the boss here is" or "I will teach her the lesson of a lifetime today."
Men hit women to prove their manhood following typical charge to "be a man" commanded by parents in early years. By this training, boys are to show no emotions, weakness, hurt, compromise or humanness in their relationships with women.  Therefore communication and negotiation skills are not developed, so when issues arise in their relationships…they strike!
Why Men Hit Women

As with most habits formed over time, it is often difficult to see any justifiable reason for this violence from a distance. More importantly, a woman should sense violence and be on her guard if argument usually turns to shouting match, table-banging or flipping items in a rage. This is usually the clearest and conclusive signs that you could be dealing with a violent man.
The first threat (or attempt) of hitting always come before the actual thing. This presents the best opportunity to stop him (by whatever means) from hitting you. Otherwise the next threat will not be a threat – it will be a strike! The second time hit will be a matter of time. 
If you missed the chance to stop him at the hint of violence mentioned earlier, then you shouldn't let him make you the punching bag subsequently. Take these steps when the violence streak rises.
The Best Ways of Self-Defense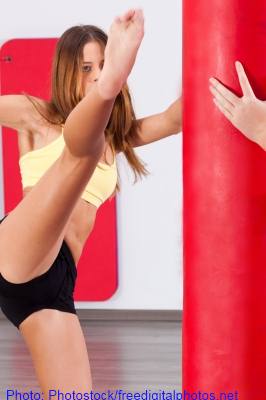 Escape from him. Move away from him and the house swiftly
If this is not possible (due to locked doors etc), call for help, raise alarm, scream. If you have to break things or hurl things through the window to attract attention, do so.
If he keeps hitting you repeatedly, use any method to threaten him or retaliate. Do not use sharp objects or heavy things on him.

When it ends, report to law enforcement agents.
How To Stop Him From Hitting You
One thing common to men who hit their women is that they usually return to apologize but this does not stop the habit as the cycle is often repeated.

What's Your Thoughts On This?
We believe you may have an advise, knowledge or experience to share on this sensitive matter.
Your input will help many women going through this torture on the right steps forward.
So, we request you to write your comments here for the benefit of many of us.
What Other Visitors Have Said
Click below to see contributions from other visitors to this page...

How Could Love Be Messed Up Like This?
I'm frightened when I think of men changing over time and start abusing the women they once loved(or still love?!). I will ask any woman who is in such …