Prayers Change Cheating Men And Restore Marriage.
Testimonies of The Power of God through Targeted Prayers.
Targeted Bible based prayers change cheating men, restore marriages, refresh love and save sinners. This is what we have seen God do time and again as we engage targeted prayers over the years.
The devil is very busy attacking marriages from all fronts. He wants Godly marriages to fail miserably because he knows God's plan to use the family to grow the Church, expand His Kingdom and fulfill prophecies. However, God is increasing knowledge so that His scriptural provision can be deployed to save marriages from the plan of the evil one.
In this page, you will read some of the testimonies we received to further validate that prayers change cheating men, restore marriages and reunite families. These 20 testimonies came from 14 countries which included the USA, South Africa, The UK, Canada, Philippines, Papua New Guinea, Nigeria, Malaysia, Zambia, Russian Federation, India, Australia and Kenya. God's prayer power can reach anywhere!
There are about 26 others we couldn't publish today because of space, but we shall publish more soon.
We hope this will encourage those who are praying just now, and help many others to turn over their marriage troubles over to God in persistent targeted prayers. The name of Jesus Christ, the Word of God and the Blood of Jesus is an awesome combination that will turnaround any straying husband, or one trapped in adultery with the seductress strange woman.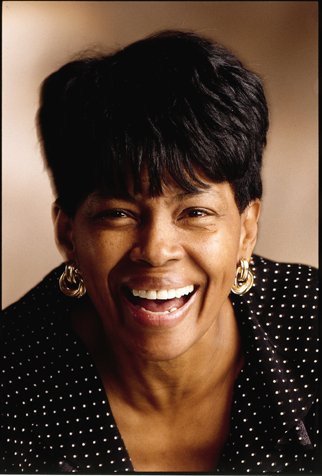 The Testimonies...

Greetings Sir, in Jesus name, thank you so much for the prayers and support during the difficult times I was passing through. I must say the powerful prayers from this alter restored my marriage.
The enemy of my marriage was exposed and defeated. Even now the enemy is being exposed. My martial life is good and my husband has come back to his senses. We are forever happy, hallelujah! I bless the Lord. He is back to be the man I fall in love with and marry. Even though there are some gaps here and there, I trust the Lord will completely deliver him 
God has restored my dignity and honor. Last month my husband bought me a very nice car, an SUV. Thank you Sir for allowing God to use you in our lives. I'm humbled. 
 ****   ****   ****   ****   ****   ****   ****   ****   ****

Hey 
Osita I don't know what to say please we are continuing to pray until all the evil roots are cut loose but I am in shock I am confused what can I do for you what can I do for GOD today. My husband came for me from church… my God, he said he has missed me. He wants us to live well without stress and issues and he took me to his house.
Osita, I am short of words, he took me to his house. I saw everything. He said he is willing to work things out. What can I do? What can I say? I cannot believe this! I have prayed everywhere for restoration for a long time but nothing. Then I came to you and started these prayers, suddenly in this short time, he looked for me and took me to his place. I am in tears… GOD!
 ****   ****   ****   ****   ****   ****   ****   ****   ****
Dear Osita 
My praise report is long overdue. God has been so faithful to me. I Thank God for the just concluded BBI.
You recall that just shortly before the BBI commenced, my husband told me that he was no longer interested in the marriage and he left without a word. Well, I still went ahead with the BBI as scheduled, till things began to change. For one, I took your advice and left the communication line open. One day, out of the blues, he started a chat with me, telling me of how he misses and loves me, how his desires to be with his family and how he plans to get a home. Things have been beautiful since then. He has even gone to church with the kids and me a couple of times at my bidding.
Although we are still having financial struggles, and he stays with his relation in Abuja and I am still in my family house with children, I trust God to perfect what he has started and provide him with a job and a home for us.
I await for further instruction and direction.
God bless you, Sir.
 ****   ****   ****   ****   ****   ****   ****   ****   ****
Good day Osita
I have a testimony. God is good and faithful. I'm now a witness that He does answer our prayers.
 Yesterday, for the first time ever, me and my husband were lying on the bed in our bedroom chatting and laughing, and even made love. It's been a while since I felt this bond between us. We didn't argue or have a disagreement. Everything was so perfect and we were even making plans to go on vacation end of October.
Thank you so much for your prayers. Your prayers are doing wonders not only in my marriage but in my life too. I feel like a new person. I thank God for your ministry. To God be the glory.
 ****   ****   ****   ****   ****   ****   ****   ****   ****
Hello Osita,
I had to contact you to let you know my husband abruptly came back home Thursday. God has been dealing with me in so many ways, especially on how to communicate with my husband. I've been seeking God presence diligently. He's drawing me even closer by His spirit, He's been dealing with me through dreams and visions. I'm finally paying attention to them.
When my husband came home, Thursday, I felt a tremendous difference and I truly thank God for being merciful to me and my family. I truly thank you for interceding and agreeing with me for my husband salvation. Thank you and may God continue to use you for His glory.
 ****   ****   ****   ****   ****   ****   ****   ****   ****
Osita brother,
God has restored my marriage
Thank you so much for guiding me throughout in prayers, after a long wait of 6 months now we are happy and living with good understanding. Praise the lord and million thanks to you.
 ****   ****   ****   ****   ****   ****   ****   ****   ****
Dear Osita.
I would like to give glory honor and  praise to the almighty God. Coming from me, this is a big one. Remember I wanted to give up and you encouraged me.
Today something amazing happened, yesterday was my birthday and I was sad thinking no one even wished me well.

Surprisingly, my husband came to my apartment with a birthday present for me. We made amazing love like newlyweds. He told me he can't get enough of me. For the first time I saw he really meant it. When he was leaving he gave me a kiss, something he has never done openly.
He later came back with my kids he is now staying with my other 2 kids who are in school.
He was so nice to me and bought us supper for me and my elder daughter.
I thank God for his faithfulness.

****   ****   ****   ****   ****   ****   ****   ****   ****
Good evening Osita
Thank you so much for helping me pray for my cheating husband...God is surely in control in my marriage. My husband's homecoming was amazing.  My husband finally came home as a husband and a loving father to our twins.  The last two weeks have been the best 2 weeks of my married life... He never touched his phone or even emailed anyone at all during his visit, he gave us his undivided attention.  I will say this was our 2 weeks honeymoon.
I give God all the glory, He is forever faithful indeed... His mercy is forever.
I know we haven't arrived yet and I am so excited with the work the Lord has begun in my marriage and would like to continue.
God bless you.
 ****   ****   ****   ****   ****   ****   ****   ****   ****
Hi Osita,
I can testify that the Lord has heard my cry.
Hubby went down on his knees to confess he has been telling lies and living a double life for a long time. He said the past weekend he took some time to reflect on his life and he could not bear the load of lies, he struggled and wondered what to do but the burden was too much on him that he decided to tell the other woman he has been lying that we are separated.
So he came home to tell me about his affair, which he has always denied by the way. He said he was sorry and has ended the affair and that he just felt so tired of lying. The BBI has indeed been powerful. I know it is as a result of our prayers the lies weighed him down.

****   ****   ****   ****   ****   ****   ****   ****   ****
Osita,
I had a nervous breakdown in the middle of the night and called my husband. He does not have a car but somehow got a ride to our house at 3:30 a.m. He held me and said he doesn't know why he liked that Facebook post, he doesn't actually talk to that girl anymore, it was a random thing.
I cried and cried and he begged me to calm down. He said we can go to church together. He said he loves Jesus. He said we can go to 12-step programs together. I told him our house is full of bad vibes due to the terrible things he's done there. He said "Maybe we should move, we can move." I said I wanted him with me every night, and he said he does too. 
I don't know if he was saying all this to calm me down, or what will happen, but right now he is asleep next to me. He said he will take our daughter to school and help me today.
 ****   ****   ****   ****   ****   ****   ****   ****   ****
Dear Osita,
My husband has changed a little. He has asked me and our daughter to come visit him (he is staying with his brother at the moment). He told me he misses me, and that he still loves me. I have seen him three or four times since I last wrote you. He came to our house one day and stayed the night, but we did not have sex. He is, however, kissing me when he sees me. 
He says he isn't seeing any of those women but trust is very hard for me.
 ****   ****   ****   ****   ****   ****   ****   ****   ****
Dear Osita,
Here is my testimony, am so happy to share this. My husband came down and he is altogether a total new person who is so loving and caring towards me and my baby.
After a struggle of 6 months, we are together now...praise the lord.
****   ****   ****   ****   ****   ****   ****   ****   ****
Good morning from Papua, New Guinea,
Praise God for my husband's turn around, thank you God, thank you for helping me in prayer, my husband is now talking about building my house at my home , we are now living happily like it used to be . Praise God, I once again would like to thank you more and more for your helping in prayer, please continue for helping me in prayer, in prayer to build my house ,at the moment I have no house at home.
Thank you and God bless you and family.
 ****   ****   ****   ****   ****   ****   ****   ****   ****
Hallo Pastor Osita,
I thank God for your continued prayer for restoration of marriages. I know it has been awhile to communicate to you. At some point I got confused of giving a testimony over restoration of my marriage because things could greatly improve then over suddenly my husband was back to his cheating habits and alcoholism but two weeks ago he opened up and confessed of his behavior and pleaded to me and the children to be given a chance for change.
 ****   ****   ****   ****   ****   ****   ****   ****   ****
Osita;
Let me just mention what has happened so far.
Even though my husband and I have not been intimate yet after last time being May of last year I am slowly starting to see changes;
1. He is buying me little gifts again
2. We are laughing again
3. He is not talking about divorce anymore.
4.  He is including me now in our future plans.
5. We recently adopted a 12 year old girl named …...
Praise be to the prayer answering God
 ****   ****   ****   ****   ****   ****   ****   ****   ****
Hi, just writing to say my husband called me on Saturday to meet on Sunday. However, we didn't meet then but met today and had warm discussion. He's making small positive steps. I'm asking you to continue to stand in prayer more with me. Thanks, in advance. I believe my marriage will be fully restored and reconciled.
 ****   ****   ****   ****   ****   ****   ****   ****   ****
Good day Man of God
I don't have bad dreams since I have started the the prayers.  I have peaceful sleep.  There is joy and peace in my heart.  God Bless You.  Thank you Lord to have this Man of God in my Life. 
 ****   ****   ****   ****   ****   ****   ****   ****   ****
Hi Pastor Osita,
I wanted to give you an update regarding my husband visit for my daughter's homecoming dance.   Instead of him staying in a hotel, I asked him to stay at my home and sleep on the couch.  We really needed him. 
My car temporarily put me down. And he paid for the repairs, helped run errands for the family and took us out to dinner Saturday night. He arrived on Friday and was scheduled to leave on Saturday evening.  He is still here at my home.   Sunday I thanked him for staying and expressed my appreciation of everything he done.   I gave him a hug and he never let go.   
We were intimate for the first time in 3 years. I took him out to dinner last night, played games, walked in the park and talked. He slept in my bed Sunday and Monday night.  This morning he told me he loves me. He is scheduled to return to his place of residence today.   He lives 3 hours away.   He will see me during my lunch break at work before he leaves. I'm still praying....so what's the next prayer or move?  Please advise.
 ****   ****   ****   ****   ****   ****   ****   ****   ****
Hi Osita, yes I'd like your help in choosing more prayers because they are working. My husband contacted me yesterday and confessed he treated me bad. He said we should meet to discuss on how to fix things between us and live as a family. I look forward to hearing from you. This is wonderful!
 ****   ****   ****   ****   ****   ****   ****   ****   ****
Dear Osita,
Praise the Lord! I don't even know where to start but I can tell you that I am seeing wonderful changes in my husband. We have started to pray together even though it is here and there... Amen!!
He recently also agreed to go with me for marriage counselling and we have been attending for over a month now. At the counselling he says he wants to make me happy and he says he wants to be the best husband he can be. I am very glad that he says he loves me and is attending counseling with me. God is surely working in him. 
We also now go to church together every Sunday and he no longer sits at the back but right in front. 
I feel like it's the final stretch. I'm believing God for that final restoration of my marriage... The complete severing of the relationship between my husband and the strange woman... And just building our marriage again 

****   ****   ****   ****   ****   ****   ****   ****   ****
We give all the glory to Jehovah God, in the name of Jesus Christ, for doing the impossible, making prayers change cheating men, bringing joy back to families.
There are other testimonies here.

Are You Still Praying For Your Husband?
What can you get from this testimony? Do you have anything similar, or still struggling with your husband's behavior?

Would you like your own story to end on such happy note soon?

Share it with us here.
What Other Visitors Have Said
Click below to see contributions from other visitors to this page...

My Husband Has A Girlfriend But Still With Me.

We have been married for 14 years and will be celebrating our 15th wedding anniversary November 30. Our marriage is just like an ordinary couple that fight, …
My Husband Cheats And Lies Not rated yet
We have been married for two years and believe me when i say it been issue of infidelity, insecurity, lies and so many other things. My husband threatens …