Praying For Good Future Husband

Getting a man put a ring in your finger may be exciting, but knowing a good future husband is not something you can learn. The question is, when that moment and feeling of achievement is over, what will you be dealing with for the rest of your marriage?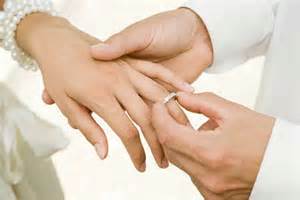 What makes a good and exciting marriage is a good man plus a good woman, committed to their home, and heading in one direction. This is foundational, no other factor can compensate (or override) this.
In the traditional societies, it wasn't that hard to know who will be a good future husband. People were ordinary, sincere, open and easily predictable. Yet inquiries were conducted before marriage commitments.
The challenge today is that the world is so mixed up with liars, fakes, make-believers, pretenders and actors. It's becoming harder to tell who is really genuine from an impostor.
But God knows all men today, and what they would look like tomorrow, when the light is turned on. That makes it wise to seek God's mind at the beginning before making a decision of a future husband.
How To Ask God For A Good Future Husband.
God arranged the first marriage; it was His idea. Though that marriage was challenged like many others, it didn't fail. Women needing good future husbands fall into one of two groups.
Those who have suitors coming but need God to show them the right man to marry among the many.

Then those who are not getting suitors but want God to direct the steps of the right man to them.
These two groups do not necessarily require the same prayer points, obviously. This is because while the first group is in a dilemma, the second set seem abandoned.
Prayer For Choosing Good Future Husband Out Of Many Suitors.
Many suitors may come your way, but God doesn't send all of them. The major purpose of sending you many suitors is not for you to make a choice. It's to nudge you to make enquiry before a decision. This helps to build and exercise character and judgment.
Now among the crowd that comes to you, some are straight from the devil, to make you miserable in marriage. They come with different motives, many of which are dishonorable. Their aim is to confuse you and cause you to make a choice based on the things you see or think you know.
So, your prayer should be for God to identify the man he has appointed to be your husband. The one that will be what a good husband ought to be in a home where God is glorified.
Prayer For Calling Forth The Good Future Husband
Every woman should have suitors coming to her once she is of marriageable age. It has nothing to do with looks, education or vocation. If suitors are not coming, then something is wrong with the woman. She may not be the cause, or know what it is, but she can do something about it.
The prayer here is for the woman to fight off forces blocking her from the view and access of suitors. Sometimes it's ignorance, bad habit or demonic oppression. For each of these, there should be a different prayer point, of course, but every girl should pray (and work) against the three – just in case!
For ignorance and bad habit, you should be asking for grace for understanding and change. However, demonic oppression is the easiest to get rid of; with the pleading of the blood of Jesus and midnight prayers, the demons are bound to give up.
A woman who is asking God for a good future husband must also decide to accept God's choice. God will identify and bring the man you should marry your way, but you'll have to receive him wholeheartedly.
How You Can Be Sure Of God's Choice Of A Husband For You
Shortly we shall be revealing here how to recognize the man chosen by God for you.

Would You Want God To Show You The Man?
If God has led you (or somebody you know) in getting a good husband, please share it here.

If you were misled by your heart also share it here.

Your experience may help others walk the right way or avoid issues in their search for good men to marry.

Perhaps you want to know more about getting God's choice from us or you want us to pray with you, let us know. God will surely answer you!
What Other Visitors Have Said
Click below to see contributions from other visitors to this page...

So Hard To Know How To Choose Future Husband.

Please I need help , five men are asking for my hand in marriage, but am so confused because I don't know which one is Gods perfect choice.
Good Husband Comes From God

I'm in my 20s and at my age every girl should desire a good marriage. The best husband is the one God gives, so I pray Gods wisdom and help to find …