How To Stop The Curse That Make Men Cheat Their Wives
.
For the weapons of our warfare are not carnal, but mighty through God to the pulling down of strong holds. (2Corinthians 10:4)
Some men can't control the lust or desire for another woman because it is so strong and overwhelming. The pull, if it is consistent and common in the family, could be the curse that make men cheat on their wives repeatedly.
If you like, you may see these behaviors as in-born influences that move people to make wrong choices, break commitments and hurt their partners.
This influence or behavior can be stopped effectively. My motive in this piece is to show you how.
What is a curse anyway?
Curses are unhelpful or undesirable conditions, habits, attitudes or behavior that persist, or have trailed members of a family or lineage. Usually, a curse is better understood where children suffer a certain condition just like their fathers (or mothers).
Curses usually outlive their original victims and pass on to their offspring, except a prayer force is used to break them . Science say such conditions are transferred or inherited but it is actually a spiritual condition called generational curse.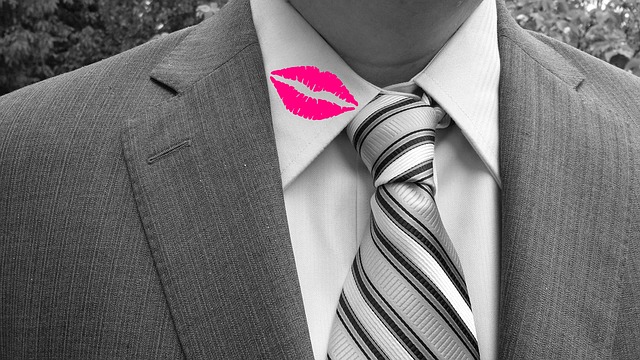 How Do Curses Come In?
All curses are pronounced by word of mouth at inception, either at a time known to the person or much earlier and unknown time.
There are two main means through which curses come.
The first and the most known is when a curse is pronounced directly on a person or family by a superior spiritual authority.
The second way is a curse pronounced on 'whoever' performs a certain action like breaking of a sacred oath, vow, covenant, or when he does or supports an evil, immoral or wicked act.
In this piece today, we shall be tackling the curse that make men cheat on their spouses. This is the curse of immorality which covers adultery, lying, pornography, rape, incest and the like. These habits often lead to marital dissatisfaction, instability, abusiveness and divorce.
Breaking The Curse That Make Men Cheat Their Spouses.
Just like curses are placed by speaking, so also their sack is by pronouncement from a higher spiritual authority. If you have accepted Jesus as your Lord and Savior, you have the right to use His name, which is the highest spiritual authority forever.
Wherefore God also has highly exalted him, and given him a name which is above every name: That at the name of Jesus every knee should bow, of things in heaven, and things on earth, and things under the earth. (Philippians 2:9-10) 

So when we pray in the name of Jesus, every curse, even the curse of God, is broken.
You see, in the spirit realm, there is absolute obedience for order and authority. No power or authority questions the name of Jesus when issued through the right prayers. Your next question may be "what is the right prayers?"
In the eBook Deliverance prayers that win back the cheating husband, there are 77 targeted powerful prayers for men who are oppressed by the curse that make men cheat their spouses. These prayers have released many husbands from curses and rescued marriages from collapse.
However, these get passed to the children (sons). So also there are simpler and quicker prayers for the children a parent can do for her children. I will give you one sample prayer point taken from the eBook How Your Children Can Be Different From Their Cheating Father.
"Father God, in the name of Jesus, I pray against the spirit of cheating, unfaithfulness and lies from the natural family (you may name the family here) of my children. That unclean spirit shall not prevail over my children to entice, seduce, captivate, hold or defile my children. Let the power in the Blood of Jesus, shatter any generational curse, secret, oath or vow that is placed over and against my children. My children…. (name your children) shall be free from its grip, hurts, embarrassments and consequences."                                                       
Scripture: Now the God of peace, that brought again from the dead our Lord Jesus, … through the blood of the everlasting covenant, equip you with everything  good for doing his will, and may he work in us what is  that which is pleasing to him… (Hebrews 13:20-21)
There are 33 more powerful prayers from that wonderful eBook, spiritual nuggets for your children's total well-being till adulthood. The prayers are organized for a 3-week period to banish every unclean spirit and curses from your children.
If you pray these prayers now, your children will be free from curses that make men cheat in marriage.
Seek Help From Above For Him
If you have started prayers along these lines, I'm certain you are seeing results. Or do you want to share an experience or a thought on the matter?

Perhaps you want others to join you in prayers at a certain time on one of the points? Just say it.

Whatever you have to say, this is your opportunity to let others benefit from your experience.
What Other Visitors Have Said
Click below to see contributions from other visitors to this page...

My Husband In 3 Affairs For Years Not rated yet
My husband is 44 yrs old. He cheats like nobody's business. He has 3 concubines. Currently all these concubines have 4/5 years relationships with him. …
My Husband Cannot Stop Chasing Women. Not rated yet
My husband of 10 years has been cheating on me for so long. I have prayed, threatened divorce but nothing shakes him off women. Please pray for me …