Strong Prayer For Husband To Come Home.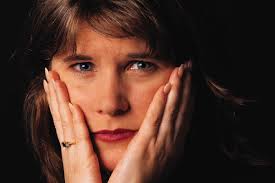 "I need a prayer for husband to come home again!" the woman wrote me a second time in two days. I saw her emails on the second day as I was in arrears in my mails.
Her case was that her husband had left home for months, and now stays with another woman. He has not communicated her and the children ever since. She also claimed the strange woman was using diabolical influence to keep him.
I replied her, and I would show you what I showed her with the sample prayer I gave her. Mind you, this is just a sample because some of the personal issues and identities which I usually include in my petition prayers would be removed (you will have to insert your own specifics). The right prayer for husband to come home would break any spiritual chains of influence over your husband (wherever he is) and bring him back home. This prayer has worked effectively for many other women too.
If you know what I know, you would agree that people give many reasons why husbands leave their homes and marriages for the other woman. Common among them are:

The husband is an incurable womanizer

Each of these cases is slightly different from the other and would require a somewhat different treatment. But I want to discuss the woman we have earlier introduced.
Her case is similar to numbers two, three and four above.
There is no prayer for husband to come home that would not give you a responsibility to work on your marriage. So I recommend that you start with yourself… search yourself. Is there some misconduct, carelessness, habit that contributed to the present situation in  your marriage?
If you recall anything, well. If not, your first prayer is to ask God to bring to mind whatever you have done that contributed to this condition. I tell you, God is faithful and He will show you (one way or the other) in a short time. Be patient after the prayers and wait for God to answer. I have seen times when God would arrange certain events to remind you of something that happened in the past.
What you do with what God shows you is important. Ask for forgiveness and repent of any such deeds. Even if God didn't show you anything, still plead for mercy for unknown errors. Ask God to forgive you of anything you have done wrong against your husband and marriage, deliberately or ignorantly.
Now The Sample Prayer For Husband To Come Home
Prayer Is Powerful When Targeted.
Demonstrate The Power Of God Over The Change Of Your Cheating Husband Now.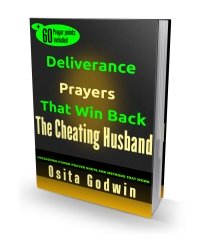 This prayer is adapted from prayer No. 68 of the eBook, 'Deliverance Prayers That Win Back The Cheating Husband' .
Scripture Reference.
Gen 20: 3 But God came to Abimelech in a dream by night, and said to him, Behold, you are a dead man, for the woman whom you have taken is another man's wife.
"Father, I praise and give you glory because you honored me and gave me a husband and a home. I am grateful to you for all the blessings and favor that I have enjoyed since being married to the wonderful man (his name) you gave me as husband.
Father, I ask for your mercy and forgiveness for my errors and sins against my husband, our marriage and against You. By the Blood of Jesus, cleanse me of all my mistakes, rebellion and sins. In the same manner, I forgive my husband for every misbehavior or sins against me or our marriage. I will not hold them against him anymore. So help me, O Lord!

Now, Lord, this prayer is for husband to come home. Our marriage is threatened by lust, adultery, separation and divorce. My husband is seduced by a strange woman (if you know her name, put it here) that won't let him come to us, or communicate us, or provide for us. The strange woman and the evil spirits that sponsor her want to end our marriage.
Father, in the name of Jesus, intervene, and defend, and save our marriage from collapse. Lord, when Abimelech took Sarah, Abraham's wife, You sent him a message he couldn't ignore. My God, send a message to this strange woman and any of her collaborators. Even the evil spirits behind our separation, let the powers of Heaven contend with them and release my husband. In any way they have defiled my husband and affected his mind to abandon or loathe me, Lord, heal him.  Lord refresh the covenant vows of our marriage in his heart, and according to Proverbs 21: 1, cause him to love me again.  
Lord, just like you took sleep from the King in Esther 6: 1 so as to favor your servant, let not my husband and the strange woman have rest until my husband is released from that affair.
Father, I ask for grace for wisdom to be a virtuous woman and worthy wife to my husband and family. Help my thoughts, utterances and interactions  with my husband as he returns home. This I pray and believe it is done in Jesus name. Amen!"
If you really said, and continue saying, this prayer for husband to come home, you are about to see the power of prayers demonstrated in your case. My emphasis: keep praying it day and night, it won't be long before you get your answer.
What Do You Think About Marriage Challenges
Do you have something to say about this? We'll appreciate if you'll share it here. It might be the tonic others need to deal with issues in their marriages.
What Other Visitors Have Said
Click below to see contributions from other visitors to this page...

Your Counsel Helps Me To Have Hope For My Marriage.

Spouse and I are separated and it's killing me but this sight helps me have hope. Please as I pray I ask for prayer as I pray for those in similar …
After 23 Years Of Marriage, My Husband Left For No Reason.

I had been married 23 years then out of the blue my husband wanted a divorce. The entire family was supportive for reconciliation but he would not discuss …