How To Stop Divorce With Prayers.
I'm regularly asked if it's possible to stop divorce with prayers and my answer has always been an emphatic yes. A few critical factors combined to get me to this state. That's what I intend to show you here.
I have seen cases of the divorced come back together again and several other 'almost-divorced' cases turned around, just by targeted prayers. You can demonstrate and stop divorce with prayers on your own or through prayer partnership. The best way to start is to deal with the root cause of all divorces. That is, using targeted prayers to get rid of that spirit of divorce.
If you read that last sentence well, you'll see I mentioned spirit of divorce. Divorce is a manifestation of a wicked spirit that initiates and promotes disaffection and division in marriages.
---
I'm sure you know there are several paths that lead to divorce in marriage. They could be anything from money, careers, friends/families, children, infidelity and many others that come under the broad name of irreconcilable differences. Each of these 'divorce workers' represent the activity of one evil spirit or the other. For every physical manifestation, there is a spiritual source.
These spirits controls the physical manifestation. But it is written, "when the enemy shall come in like a flood, the Spirit of the LORD shall lift up a standard against him" (Isaiah 59:19). This means that it's Spirit that can handle spirit. This is where prayer comes to play…and win.
How To Engage The Power Of Targeted Prayer
Over Divorce.

To stop divorce with prayers, you must be the right prayers, or targeted prayers. An example of targeted prayer is in James 5:15. It is called the prayer of faith; the only qualified prayer that would save and raise the sick.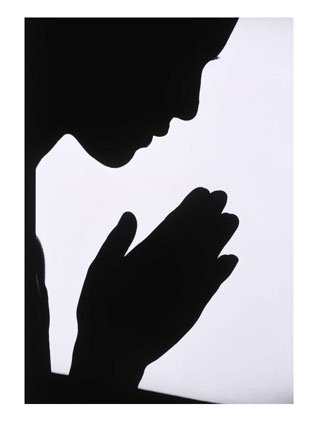 Generally, there are two broad principal emotions, which are indeed spirit agents of divorce (though they may seem to you like physical events or happenings). These spirits may have been invited, sent or passed on into any of the couple. Their task is to initiate and execute divorce.
1.     Utter dissatisfaction, disappointment and disaffection for the spouse. Sometimes the issues responsible for these feelings are known but, most times, they're accumulated and vague, nevertheless very strong emotions.
2.     Deep romantic interest in some other person. This could be a real person, online contact or fantasy being.
To stop divorce with prayers, identify the foul spirits within these two groups and pray them out. Narrow it down to specifics by its name, e.g. spirit of sex addiction, spirit of pornography or spirit of anger. Search for the word of God concerning it in the Bible, that word is your authority and prayer point.
Every stubborn problem tending to separate you and your spouse has a name. Call the spirit by that name and fire the prayer shots directly. Do it consistently, regularly and confidently until what you want happens.
You see, these foul spirits don't want to be known, they prefer to operate anonymously or as impostors.  Once you identify them correctly and command by God's word, they vamoose.
Prayer is a spiritual weapon, divorce is a spiritual issue. This means that prayer will always have its way in the spirit. Understand this and you would always succeed to stop divorce with prayers. And if the battle in the spiritual is won, the physical signs will soon fade off. 

---
Time To Stop Divorce With Prayers In Your Marriage.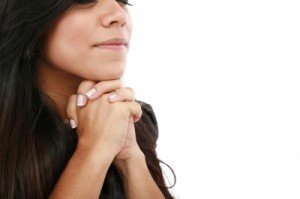 Prayer 1

(Isaiah 8:10;  Numbers23:23;  Job 22:28)
I command every assembly, conspiracy and counsel, designed to break my marriage, to fail and come to nothing. Every word, enchantment, sorcery and divination against my marriage is hereby defeated and cannot stand. My marriage with Mr…. shall survive every challenge of separation, and then thrive, and flourish exceedingly. The word and the power of God are in my favor because I pray in Jesus Name.
Prayer 2

(1Corinthians 7:11;  Matthew 19:6)
Lord, touch my husband to be reconciled to me, halt the spirit and process of   divorce and separation, and frustrate his moves to marry the strange woman. Use everything and everybody to humble him and teach him to preserve our marriage. This prayer is in Jesus Name.
Get over 70 power prayer points to win every battle against your marriage here.
Prayers Versus Divorce.
Some people think that divorce can defy prayers. Others want to learn to demonstrate the power and share the testimony.

Which side do you belong? Or, are you in none of the sides? What are your thoughts?

We would be blessed to share your challenges, insights and experiences.
What Other Visitors Have Said
Click below to see contributions from other visitors to this page...