7 Signs Your Marriage Is Over 
Not every trial is a sign your marriage is over but it is wiser to know when a horse is sick and when it is truly dead.
What Are The Signs Your Marriage Is Over?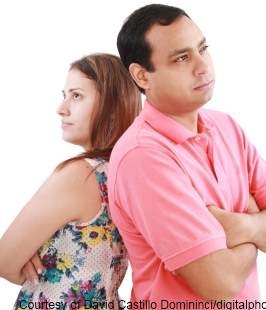 This is the point no one plans to reach, at least not anticipated from your wedding day. Down the line, it could be so depressing to be wondering if the marriage is heading for a crash. Let us consider what you will experience to give ideas of a sinking ship.
He Tells You So.

One of the most authentic signs of collapse of a marriage is if either of you say so! It is widely understood that ending a marriage is as serious as starting it. So if a party says the

marriage is over

(even if he is drunk) then serious thought has gone into that statement.
Communication Breakdown.

The blood of a relationship is hearty, spontaneous discussion seasoned with gestures, touching and laughter. Couples who rarely chat with each or who just engage in questions-and-answers are heading for a crash.

Sexless Marriage.

A sexless marriage is defined as one where sexual intercourse occur less than 10 times in a year for a couple less than 50 years. Except for couples living apart or ill, a sexless marriage is a sign that the marriage is in a coma and may die soon.

He Admits To infidelity But Can't Let Go.

If your husband is not ashamed of his infidelity but insists on his ways, the marriage is in serious trouble of break up.

He Doesn't Come Home For Days.

When a man stays away from home and doesn't explain his movement satisfactorily he may be fed up with the marriage.

He is Violent.

When he starts hitting you or the kids, the end is near. Violence is a very loud means of announcing that a

dead marriage

.

He Makes No Provision For Your Upkeep.

Now, he is behind in providing for your needs at home and doesn't care.
---
What To Do?
All those signs mentioned are really serious and could quickly lead to permanent breakup of your marriage. React by following the under mentioned steps (in any order).
Confront Your Husband.

Find time and occasion to discuss these sad developments with your husband maturely. Remind him of what's going on and request that he re-order his ways.   

Write Him A Letter.

If you cannot pin him down for a meaningful discussion, write a letter. Let your letter say all you want to say and deliver it to him appropriately.
If you really fear your marriage is over, you could afford to allow some weeks for your restorative efforts to work one way or the other. Keep an open mind and hope for the best…which is restoration of your marriage.