Solution To Married Men Cheating  
Oftentimes people believe there is no way to halt married men cheating on their wives. It is assumed that he who will cheat will find an excuse and a way to. It's as if most men are wired to cheat, no matter what you do!
We have known many change from addicted adulterers to responsible, faithful family men.

Of course there are unrepentant cheats that know and have surrendered to their inclination or weakness to seek sexual gratification outside their marriage. Some were already cheats even before marriage and have become so trapped in this mess that it will take a drastic re-orientation or a major catastrophe to pull out.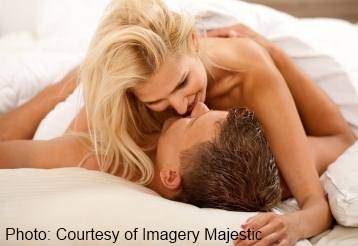 More surprising is that some women knew of the habit or inclination of their men before their marriage. But they hoped that things would change somehow along the way.
---
Any cheating man would usually give a new catch hope of a faithful relationship. Sadly, the woman would believe based on one of these:
The man vowed that he had stopped the affair or that he will end the affair one way or the other.
You, the woman, cheated with him on his ex and you honestly believed the man would change with you.   
As you would find out (or has found out already!) the assumptions are the worst a woman can make in starting a new relationship. Sooner than later the man is juggling the two of you or he finds someone new to replace someone!
If there is no clear evidence of a clean cut from the ugly past, no serious woman ought to get involved. Even then, you watch your back – and his.
However…
Many married men cheating their wives today really intended keeping the fidelity pledge made on their  wedding day. Usually something gets in the way and alters the once-solid resolve, so the man cheats.
Now don't get me wrong, the decision to philander is solely the man's. What we are looking at are the conditions that aid him to arrive at the decision (and the affair) faster.
Love and affection (or lack of it), infidelity or adultery are hardly planned decisions. Rather they are straight fight between feelings and morality. As in other conflicts, it could go either way. In today's world it is what feels good, looks good and tastes good that often wins. 
Really this 'win' is often a loss that causes regret all the way.
---
What are these conditions that aid the married men cheating?
 

Ill-feelings against the spouse. Any disconnect between the couple by or for any reason – in the form of misunderstandings or any bad blood makes the environment fertile for an intruder
Heavy Reliance on Another Woman For Something of High Importance.

This dependence could be in the form of sustenance or livelihood. Example: a job, contract, important connections or medical treatment. A subtle blackmail here and there may make him agreeable.
 

Shielded From Discovery. If there is a remote possibility of not being found out, the chances of a little side fun is increased.
These are serious red flags that have resulted in many married men cheating their wives. Our understanding is if you know the cause of a thing, the cure is half way done. The way out is for the woman to eliminate the dangers and moderate her man's exposure.