Stop The More Sex Pursuit
The search for more sex excitement is usually cited as the major motive for the rising cases of adultery among men. Many women, in attempt to keep their men faithful, have tried all manner of sex habits as shown in the books and movies.
Still the habits of these men do not change.
This hunger is neither a physical nor biological; but a deep craving for sexual fulfillment outside their marriage. The men don't even understand what they seek but imagine that one magic woman somewhere will give them that. So he goes from one woman to another for this illusive out-of-this-world experience.
It is clear that no one bitten by the immoral bug ever finds the woman with the 'real thing'. The quest continues…unending.
The habit (shall I say spirit) of always seeking more sex is formed in some men by several exposures to certain practices.
 The fact is that men who seek sexual gratification outside marriage are not always starving of sex. Many cannot even satisfy their women sexually yet they are panting after women elsewhere.
More Is Not The Same As Better

Here is the main issue. The great sex these men seek is in every woman including their own woman. The challenge is to work at it and enjoy it all the time. But many men seem to be on the ship of the more the merrier.
The way out of this iron grip of lust and immorality is to attack the root of this desire in men.
Shut His More Sex Quest
Stop Him From Porn.

For ages

pornography

has remained the overwhelming instigator of man's chase for

more sex

. Porn has certainly developed many levels from when it was a woman (sometimes with a man) posing nude or in a sex show. But its effect on men, particularly, has been the same – adultery. Today, porn is everywhere. Its power lies in the suggestion that variety is pleasure. The more a man consumes porn the more he wants sex from different sources.
Stop Him From Decadent Friends.

Close friends are the greatest influencers. If a man hangs out often with the wrong crowd, the lion may just begin to eat grass. Friends help to put subtle pressure to stray. Since they indulge in these sex experiments, they justify their actions easily with exaggerated pleasures.
Stop Him From Sex Energy Drugs.

Most men secretly order these drugs in herbal or chemical forms, even when there is no valid need for it. Commonly their fantasy is to prove their indomitable sexual prowess  to as many women as come their way.  Sex performance enhancement drugs should only be taken on prescription. Otherwise it may put pressure on the man to wander.
Give It To Him With Skill.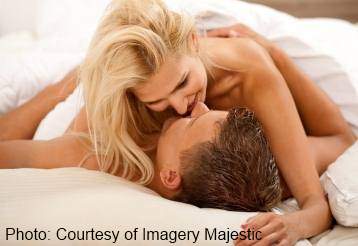 Find more imaginative ways to seduce him and give him satisfaction. Use the whore style to keep him 'drained' of sexual energy. If his woman can fulfill his sexual imaginations, it is very unlikely that the man will seek someone else for the same thing. If he goes out at all, he would be running back real soon.
What if the man is already swimming in the rivers of more sex? The woman should still check him on those three inducers and work on him to be faithful.