Make Your Man Commit To Marriage
It's boring to wait for months on your man to commit to the relationship; more so when you feel the pressure of passing time and younger, prettier girls coming up by the day. After all if a relationship is flowing well should it not be taken to the next level?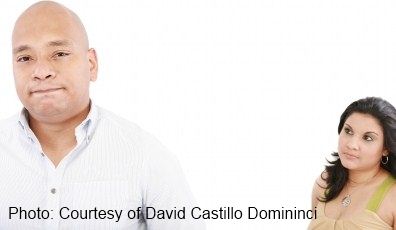 But the mere thought of committing to marriage seems to scare the peace out of most guys. They avoid the talk; if it comes, anyway, they get angry (or pretend to be) and give the impression of being pressured. When men feel good with the relationship, they want to stay at that level, never willing to move up.
Excuses He Could Be Using To Avoid Committing To You

What they seem to say from this attitude is:
      

We have something good going, why interrupt it?
      

I love you as you are but you are no good for the next level of my life
      

There is still plenty of time to find out more of each other
      

I'm scared of marriage responsibility
It is at this stage that the girls also make the mistake that strike a death blow at the relationship. Sometimes great relationships have been ruined because the girl can't tell where they are headed.
Relationship studies show that some inspiration and prodding are necessary for man to commit and move things forward.

Let's examine some attitudes that have the greatest chances of steering the relationship to your most desired goal.
Do Not Pressure Your

Man To Commit

. You don't want him to commit just because you twisted his arm (or his heart) I could imagine you saying, he's already taken so much for granted and it's now or never. If this is the case, it's war and you'll soon regret any bond under this condition. Pressure includes knowingly getting pregnant believing he'll have no choice than to cave in. It is in your best interest is to make him want to commit.
Don't Issue Threats Or Give Deadline. If you are really into this relationship, don't do this; it's a high risk attitude that may quickly part you. What if he calls your bluff? Will you eat your words and return to him, or pick up yourself proudly and move on with your life? Decide what your response to the outcome would be before you issue your order.
Assure Him That He Would Enjoy You Better When He Commits. Some men are scared that they would become restricted or controlled when they get married. Of course, there are rules of engagement but you also enjoy freedom in marriage. What they are scared of may be your personality, career or education, your domineering family, your taste and style etc. He fears things may become unmanageable if he commits. By words and actions, find means to assure him that he will be in charge and that you will be a true wife.
Don't Make Him Feel Married When He's Not. There are things he should have and enjoy when you get married, don't let him have it all at no price. This does not only apply to sex and intimacy but other privileges of committed relationships also. Some have thought that you have to do as much to convince him to commit but that's rather counterproductive. Many have so labored to 'convince' their guys for years only for the

man to commit

to another girl he barely met.
Play The Scarcity Game. Reduce time spent hanging around him or doing things with (or for) him. Travel when you have to, see other friends and family more, take a course or dive into that abandoned hobby of yours – anything that will reduce the time spent with him and make him see you more in his mind's eye. Let him reach out hungrily for you! Miracles happen here…the expected could happen!
What if you do your best and wait long yet he does not talk the Talk? Well, you can't wait all your life on one man who cannot make up his mind. You have to be on your way to who truly deserves you for the long stretch. No woman should entreat her to man to commit to a relationship.
Where Is Your Guy On This?
Well, what do you think about men forever evading commitment? Do you have a success story others could model? Or were you frustrated out of a relationship on account of a clueless guy who was taking forever to decide?

Share your story and make someone's day.
What Other Visitors Have Said
Click below to see contributions from other visitors to this page...

Can Prayers Stop My Husband's Affair With the Other Woman?

I wanted to know if you can help me in prayer as I pray for my husbands return and deliverance. He left me 12/29/2016 and hasn't been back home yet. …
Pray He Makes Commitment To Our Marriage Not rated yet
I need prayers for my relationship. I think my boy friend may be cheating. Also pray that he tells me he loves me more. Also pray that his ex will …