How Sex With Your Cheating Husband Heals Your Marriage.



The idea of sex with your cheating husband is an uncomfortable thought, any way you look at it.  Many wives will shun it because of the morality and possible health consequences that may go along with it. But the chance of intimacy with an unfaithful husband offers a subtle opportunity to rouse his conscience and restore a struggling marriage.
However, it's not every woman that even has the chance or opportunity of sex with their cheating husband.
In respect of conjugal relationship, wives with adulterous husbands fall into three groups.
   1.       Those that feel bad having sex with the cheating husband but still do it.
   2.       Those that cannot stand it and will not do it until the husband stops his immoral
        affairs.
   3.     Those that no longer have such opportunity of intimacy with their unfaithful husbands
        because the man denies them or has moved out of their home.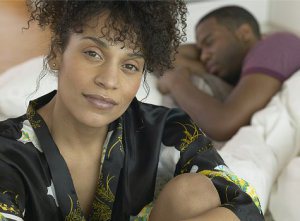 In this piece, I will take up those in number one. I will discuss the other two in subsequent articles.
Like I said initially, you could be unwilling to have sex with your cheating husband for many reasons. Chief among them are STIs (Sexually Transmitted Infections), lack of mood for sex with the husband and the feeling of being used afterwards. The last two, particularly, stem from knowing he's betraying your trust and doing it with another woman. In spite of these missing boosters to satisfying sex, this category still allow the cheating husband because they do not want to give him further reasons to seek intimacy outside. This is what I call obligation sex.
Of course obligation sex will happen sometime in the course of any marriage but if it is not supposed to be the norm, otherwise it becomes a grievance on its own.
Consider This On Sex With Your Cheating Husband.
For you to benefit from what I'm about to suggest, you'll need a shift in your mindset - positive shift.
You should not necessarily be ready for sex with your husband only when he is at his best behavior. Sex in marriage should never be, or construed to be, a reward for good deeds. Otherwise, it is not different from commercial sex. The Bible says, "Do not deprive one another except with consent for a time that you may give yourselves to fasting and prayer…so that Satan does not tempt you…" 1 Corinthians 7: 5.
But, this is for the Christian woman who wants to change her unfaithful husband by godly counsel, not by human wisdom!
As a reminder, he's still your husband and has a right for sex with you. so give in when he demands it. Do it irrespective of your foul mood, unresolved argument or his cheating. There's no better time to penetrate a man's thinking or reasoning like during the post-orgasmic release. Regular sex with your cheating husband will open a door to his subconscious no other conduct can. That is when the opportunity for healing a troubled marriage is offered.
Using The Right Words During Intimacy With Him.
When he has had orgasm, talk to him with passion and maturity. I did not say cry, argue or accuse.
What to say?
   1.   That you love him and nothing is ever going to change that.
   2.   That you'll always be loyal and submissive and will not hurt him.
   3.   That if you have done him wrong it was either in ignorance or anger, and you
         apologize.
   4.   That God has assured you in prayers that your marriage would survive all its
         enemies, and flourish.
   5.   That you pray God will always give him wisdom and courage to make best choices
         for his life, marriage and family.
When you submit to sex with your cheating husband, his subconscious becomes open for you to sow word-seeds that work a change in him.
What Do You Think About Marriage Challenges
Do you have something to say about this? We'll appreciate if you'll share it here. It might be the tonic others need to deal with issues in their marriages.